One and Done? George Santos and a Review of 1-Term New York US Representatives
Nearly half of all U.S. Representatives from New York since statehood served just one term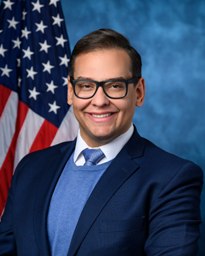 Calls for freshman New York U.S. Representative George Santos to resign continue to be heard as new revelations about fraudulent statements he made during his 2022 3rd CD campaign continue to surface each week.
Rep. Santos appears to be steadfast in holding onto his seat through the 118th Congress, though the situation is fluid with an ethics investigation likely to be forthcoming,
Although the details of his particular case may be novel, it would not be unusual for Santos to serve only one term in the chamber from the Empire State.
Prior to the 118th Congress, 664 of the 1,464 men and women to serve in the U.S. House from New York since statehood served just one full term or less, or 45.4 percent. [Santos and seven additional New Yorkers are also currently in their first term in the chamber].
However long Santos serves, he has at least avoided the shortest tenure in the chamber in New York history.
That title belongs to Republican attorney Kenneth Simpson, who served just 22 days from Manhattan's Silk Stocking district before dying from a heart attack in January 1941 at the age of 45.
Santos passed Simpson last week and has now served 26 days through Sunday, January 29th.
Excluding the eight freshmen in the 118th Congress, a total of 39 New Yorkers have served less than one year in the chamber.
Of these 39, four died in office, five resigned, four lost their seats through election contests, and more than two-dozen entered via special election or by successfully contesting an election.
Next up in Santos' sights on the New York U.S. Representative tenure list are:
Democrat David Field (1877): 51 days
Jacksonian David Evans (1827): 59 days
Whig Nicholas Doe (1840-1841): 86 days
Whig Thomas Ripley (1846-1847): 86 days
Democrat Richard Schell (1874-1875): 86 days
All but eight of these 39 representatives who served less than a year were elected in the 18th and 19th Centuries and only two served since 1950:
Democrat Alton Waldon (1986-1987): 6 months, 24 days (207 days)
Republican Joseph Sempolinski (2022-2023): 4 months, 11 days (133 days)
Should Santos leave the U.S. House a one-termer, he will hardly be the most notable to do so. Other New York U.S. Representatives to serve just one term in the chamber include:
Whig Horace Greeley (1848-1849): Founder and editor of the New York Tribune and 1872 Democratic and Liberal Republican presidential nominee
Democrat William (Boss) Tweed (1853-1855): Head of Tammany Hall for more than a decade and convicted embezzler
Democrat Joseph Pulitzer (1885-1887): Newspaper publisher and philanthropist
Democrat Kathy Hochul (2011-2013): Sitting New York Governor
And, not to be forgotten, Benedict Arnold. No, not the more famous namesake, but an Anti-Jacksonian U.S. Representative from Amsterdam who served in the 16th Congress (1829-1831).
Follow Smart Politics on Twitter.