Doug Mastriano Eyes Unusual US Senate Bid in Pennsylvania
Only one failed gubernatorial nominee from Pennsylvania has attempted a run for the U.S. Senate in the direct election era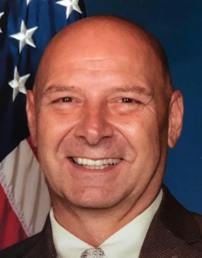 Among the many light blue and purple states where Democrats are playing defense on 2024's U.S. Senate map is Pennsylvania, where Bob Casey looks to become just the second senator to be elected to four (or more) terms in the direct election era (joining Republican Arlen Specter).
No Republican has officially filed for the seat, although 2022 U.S. Senate candidate David McCormick and last year's GOP gubernatorial nominee, State Senator Doug Mastriano, have both expressed interest in running.
Casey will likely be favored against whomever Republicans nominate, but Casey's campaign might privately be crossing their fingers for a Mastriano bid.
Mastriano's 14.8-point loss to Josh Shapiro was the largest ever in an open-seat race for governor in the history of the Pennsylvania Republican Party and the fourth largest defeat for the party overall, trailing only:
1990: Auditor General Barbara Hafer's 32.4-point loss to Governor Robert Casey
2006: Retired NFL football player Lynn Swann's 20.7-point loss to Governor Ed Rendell
2018: State Senator Scott Wagner's 17.1-point loss to Governor Thomas Wolf
If Mastriano runs he will also aim to become the first failed gubernatorial nominee to win a Pennsylvania U.S. Senate race in the direct election era.
Since 1914, there have been 14 Democratic and 12 Republican losing gubernatorial nominees in Pennsylvania – none of whom have subsequently won a U.S. Senate seat.
In fact, 25 of them never even tried.
The only failed gubernatorial nominee who ran for the U.S. Senate since 1914 was Democratic Pittsburgh Mayor Peter Flaherty.
Flaherty actually made his gubernatorial run sandwiched in between two failed U.S. Senate campaigns.
While serving as mayor, Flaherty was the Democratic nominee for the upper legislative chamber in 1974 but lost to incumbent Richard Schweiker by 7.1 points.
Flaherty then secured the Democratic nomination in the 1978 open seat gubernatorial contest. Flaherty came up 6.1 points shy of victory, losing to Dick Thornburgh.
Two years later, Flaherty was again the Democratic nominee for the U.S. Senate, and this time lost the open seat race to former Philadelphia District Attorney Arlen Specter by just 2.4 points.
Other than Flaherty, no other failed Democratic or Republican gubernatorial nominee later set his or her sights on the U.S. Senate from the Keystone State.
However, while Flaherty could point to multiple competitive (single-digit) losses for statewide office in 1974 and 1978, Mastriano recorded a deficit of more than twice that of Flaherty's largest loss.
It should be noted that not every failed gubernatorial candidate saw their political careers end. For example:
1950 Democratic nominee Richardson Dilworth was elected Mayor of Philadelphia in 1955 (before another failed bid for governor in 1962)
1966 Democratic nominee Milton Schapp won the gubernatorial elections of 1970 and 1974
1990 Republican nominee Barbara Hafer was reelected state Auditor General in 1992 and then Treasurer in 1996 and 2000
Other unsuccessful nominees who eventually landed on their political feet include 1914 Democratic nominee Vance McCormick (elected DNC Chair two years later), 1946 Democratic nominee John Rice (appointed U.S. Ambassador to the Netherlands by John Kennedy), 1974 GOP nominee Drew Lewis (appointed U.S. Secretary of Transportation by Ronald Reagan), and 2002 GOP nominee Mike Fisher (appointed U.S. Circuit Court judge by George W. Bush).
Follow Smart Politics on Twitter.