Win Or Lose, Dan Kelly Poised for the History Books in Wisconsin Supreme Court Race
Kelly will become either the first ex-Wisconsin Supreme Court Justice to be voted back into the chamber or just the second former justice to try and fail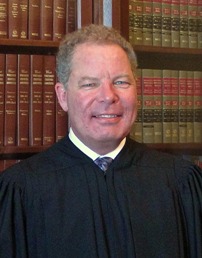 Whether or not Wisconsin's 2023 Supreme Court election is significant enough for MSNBC's Steve Kornacki to bring out the big board on Tuesday evening remains to be seen, but the statewide race is seen by many political observers as the first major proxy fight of 2023 between the nation's two major political parties.
While technically a nonpartisan office, Democrats in the battleground state have thrown their support behind Milwaukee County Circuit Court Judge Janet Protasiewicz as the GOP backs former Supreme Court Justice Dan Kelly.
Kelly was appointed to the bench by Governor Scott Walker in 2016 but lost by 10.5 points to Dane County Circuit Court Judge Jill Karofsky when his name was put before the electorate in 2020.
In doing so, Kelly became just the ninth Wisconsin Supreme Court Justice to be defeated at the ballot box since statehood and just the fifth to do so over the last 100+ years.
The other eight justices to lose their seats were:
1852: Justice Charles Larrabee lost to Justice Edward Whiton in an incumbent-vs-incumbent matchup as the Court was reduced from five to three justices
1855: Justice Samuel Crawford was defeated by former Whig U.S. Representative Orasmus Cole by 12.2 points
1908: Appointed Justice Robert Bashford lost to state Railroad Commissioner John Barnes by 21.3 points
1917: Long-serving Justice Roujet Marshall was defeated by state Attorney General John Barnes by 3.4 points
1947: Appointed Justice James Rector lost to Winnebago County Circuit Court Judge Henry Hughes by 21.6 points
1958: Appointed Justice Emmert Wingert fell 4.9 points shy of holding his seat in a loss to attorney and former Washington County Justice of the Peace William Dietrich
1967: Chief Justice George Currie was defeated by Milwaukee County family court Judge Robert Hansen by 11.9 points
2008: Appointed Justice Louis Butler narrowly lost to Burnett County Circuit Court Judge Mike Gableman by 2.7 points
In addition, Justice Levi Hubbell lost the Democratic Party nomination in 1852.
Prior to Kelly's 2023 campaign, only one defeated justice – James Rector – attempted to win back a seat on the court.
Following his 1947 loss, Rector finished just sixth in the 12-candidate primary held on April 5, 1949 for a seat eventually won in a runoff by 13th Judicial Circuit Court Judge Edward Gehl.
And so, if Kelly wins next Tuesday, he will become the first ex-justice to win back his seat at the ballot box and return to the court.
It should be noted that one Wisconsin justice did serve interrupted terms more than 150 years ago. Milwaukee County Judge Byron Paine was elected to the Supreme Court in 1859 but resigned in 1864 and was appointed Lieutenant Colonel of the 43rd Wisconsin Infantry Regiment. In 1867, Paine was appointed back to his old seat by Governor Lucius Fairchild after the resignation of his replacement on the Court, Justice Jason Downer. Justice Paine served until 1870 and then resigned due to ill health.
In addition to the 10 aforementioned former justices of the Wisconsin Supreme Court who failed to retain their seat, 26 others died in office, 24 decided not to run for another term, 18 resigned from the bench, and one left due to hitting the mandatory retirement age of 70 in effect at the time.
Follow Smart Politics on Twitter.