Will Women US Senators Run the Table in 2024?
The winning percentage of women seeking another term in the chamber lags behind men by approximately five points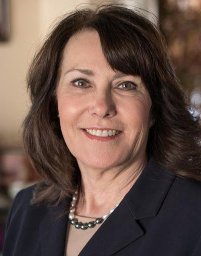 After losing two seats during three of the preceding four election cycles, every woman U.S. Senator on the ballot in 2022 was victorious (as were all the men): Alaska Republican Lisa Murkoski and Democrats Tammy Duckworth of Illinois, Catherine Cortez Masto of Nevada, Maggie Hassan of New Hampshire, and Patty Murray of Washington.
In 2024, eight of the 14 women in the chamber up for election have already announced they are seeking another term: Republican Deb Fischer of Nebraska and Democrats Mazie Hirono of Hawaii, Elizabeth Warren of Massachusetts, Amy Klobuchar of Minnesota, Jacky Rosen of Nevada (pictured), Kirsten Gillibrand of New York, Maria Cantwell of Washington, and Tammy Baldwin of Wisconsin.
Arizona independent Kyrsten Sinema and Tennessee Republican Marsha Blackburn have yet to formally announce their plans while Democrats Dianne Feinstein of California and Debbie Stabenow of Michigan are retiring.
The remaining incumbents should be heavily favored to win their party's nomination (though speculation of a primary challenge to Gillibrand in New York lingers) and only Sinema would likely be an underdog in the general election.
Over the last 30+ years, as the number of women in the chamber has slowly grown, incumbent women have just slightly lagged behind men in their bids to serve another term.
At least one woman U.S. Senator has run for reelection in every cycle since 1990 and, since that time, these incumbents have been victorious 83.8 percent of the time – 62 wins versus 12 defeats.
Incumbent men in the nation's upper legislative chamber have performed slightly better during this 17-cycle span: winning in 350 out of 396 attempts, or 88.4 percent.
Since 1990, only once has a woman U.S. Senator lost her party's nomination (appointed Republican Sheila Frahm of Kansas in 1996), though most political observers acknowledge Senator Sinema would have joined that list had she retained her Democratic Party affiliation.
Of the 12 women who were defeated since 1990, nine were in their first term: Frahm, Illinois Democrat Carol Moseley Braun (1998), Missouri Democrat Jean Carnahan (2002), North Carolina Republican Elizabeth Dole (2008), North Carolina Democrat Kay Hagan (2014), New Hampshire Republican Kelly Ayotte (2016), North Dakota Democrat Heidi Heitkamp (2018), Arizona Republican Martha McSally (2020), and Georgia Republican Kelly Loeffler (2020).
It should be noted that over the last five cycles since 2014, 19 of the 33 women who have run for another term in the U.S. Senate either were defeated in the general election (seven incumbents) or won by just single digits (12 incumbents), or 58 percent.
Follow Smart Politics on Twitter.