How Late Will Biden Challengers Enter the Democratic Field?
Prior to 2024, only one of the non-fringe candidates to launch campaigns against their party's president in the modern primary era did so prior to July in the year before the election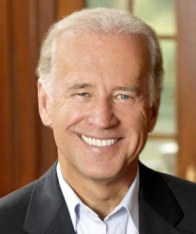 Another week of rough job approval and horserace matchup polling numbers for Joe Biden continues to fuel speculation that, despite his official campaign launch last month, other candidates may yet jump into the race if his reelection prospects continue to look grim in the coming months.
Evidence of the lukewarm support for Biden in his own party can be seen by the steady 25 percent going to announced candidates Robert F. Kennedy Jr. and Marianne Williamson when paired up against Biden.
There is little doubt that some of this stated support for Kennedy and Williamson is nothing more than anti-Biden sentiment – something incumbents from both parties have seen during the primaries (e.g. fringe Democratic candidate and ex-felon Lyndon LaRouche received more than 10 percent of the vote against President Bill Clinton during the 1996 Colorado, Louisiana, Oklahoma, Nebraska, and West Virginia primaries).
But how late is too late for bona fide candidates to jump into the race to challenge a sitting president from their own party?
Although none of the following listed candidacies were successful in winning their party's nomination over the last half-century, and only two garnered any traction, nearly all intra-party incumbent challengers launched their campaigns several months after Memorial Day.
[It should be noted comparisons in this report are not quite apples-to-apples over the decades, due to the increased frontloading of primaries as well as costs of running a campaign].
During the 1972 cycle, Republican U.S. Representatives Pete McCloskey of California and John Ashbrook of Ohio did not file to take on Richard Nixon until July 9th and December 29th of 1971 respectively.
During the 1976 cycle, former California Governor Ronald Reagan launched his campaign against President Gerald Ford on November 20, 1975.
Similarly, Massachusetts U.S. Senator Ted Kennedy and California Governor Jerry Brown announced they were challenging Jimmy Carter on November 7th and November 8th of 1979 respectively. Mississippi Governor Cliff Finch waited more than a month and a half later, filing on December 24th.
Likewise, conservative commentator Pat Buchanan announced his campaign against President George H.W. Bush on December 10, 1991.
During the 2020 cycle, former GOP Massachusetts Governor Bill Weld launched his candidacy against Donald Trump on April 15, 2019 with former Illinois U.S. Representative Joe Walsh (August 25th) and former South Carolina Governor and U.S. Representative Mark Sanford (September 8th) waiting until the late summer.
[Note: Only fringe or perennial candidates challenged Presidents Reagan in 1984, Clinton in 1996, George W. Bush in 2004, and Barack Obama in 2012].
Of these aforementioned candidates, only two – Reagan and Ted Kennedy – were successful in carrying any states during the primaries.
And so will any other Democrats jump into the race yet this year?
Nearly all once-rumored 2024 Democratic hopefuls have stated they are not interested in running for their party's nomination this cycle. That said, the longer Biden's numbers remain significantly underwater, the greater pressure there will be for one or more of them to get into the race – and the less politically unseemly their entrance will likely appear to party- and Biden-loyalists.
Follow Smart Politics on Twitter.