Wisconsin Legislative Redistricting Looms
Democrats hope new congressional and state legislative district lines reflect the state's bona fide battleground status in statewide races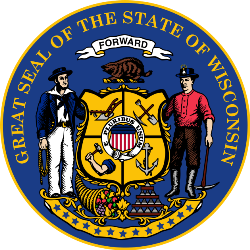 The victory in April by Democrat-backed Wisconsin Supreme Court nominee Janet Protasiewicz buoyed hopes among reformers that the new 4-3 'liberal' majority will ultimately reject the state's current legislative district maps as lawsuits make their way before the court – maps perceived by many to be Republican-friendly.
As a strategy to blunt the liberal majority's fingerprints on the redistricting process, legislative Republicans are now pushing for a new redistricting law – similar to Iowa's Legislative Services Agency – wherein the state's Legislative Reference Bureau would draw maps. Those maps would subsequently be voted upon by the State Senate and Assembly.
The question remains as to whether Democrats – previously champions of nonpartisan processes to draw legislative maps – will support this plan or go all in with the state Supreme Court in hopes that that process will result in even more Democratic friendly maps.
GOP Assembly Speaker Robin Vos was able to pass legislation last week that would empower the LRB to draw maps and establish a redistricting advisory committee composed of five members. One Democrat voted in favor of the measure.
However Wisconsin maps are drawn, there is little question they have been a thorn in the side of the state Democratic Party for the last two decades.
Since 2010, Democrats and Republicans have equally split statewide elections to constitutional or federal offices – with 13 wins each.
During this period, Democrats have won all four elections for secretary of state (2010, 2014, 2018, 2022), two each for president (2012, 2020), U.S. Senator (2012, 2018), governor (2018, 2022), and attorney general (2018, 2022), and one for treasurer (2018).
Meanwhile, Republicans have won three elections for U.S. Senator (2010, 2016, 2022), governor (2010, 2012 recall, 2014), and treasurer (2010, 2014, 2022), two for attorney general (2010, 2014), and one each for president (2016), and lieutenant governor (2012 recall).
But during this same seven-cycle period, Republicans have also been victorious in a much higher percentage of U.S. House elections – 36 of 56 (64 percent), not including a 2020 7th CD special.
Republicans claimed a majority of U.S. House seats in each of these seven cycles – a feat last accomplished more than 65 years ago when the state sent a majority GOP delegation to the nation's lower legislative chamber for seven straight cycles from 1944 through 1956.
Republicans have bested this streak only twice before in state party history – winning a majority of U.S. House seats in 19 consecutive cycles from 1894 through 1930 and in nine straight from 1864 through 1880.
Since 2010, the GOP has also won an almost identical percentage of state legislative seats vis-à-vis the U.S. House.
Republicans claimed 72 of 116 seats in general elections for the state senate (62 percent) and 436 of 693 seats for the state assembly (63 percent).
Both Speaker Vos and Democrats aim to have new legislative maps in place before the 2024 elections.
Follow Smart Politics on X/Twitter.