Abigail Spanberger and a History of Women Gubernatorial Candidates in Virginia
Only three women have appeared on a major party primary or general election ballot for governor in the state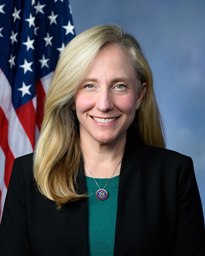 On Monday, three-term Virginia Democratic U.S. Representative Abigail Spanberger officially announced her long-expected 2025 campaign for governor.
Rep. Spanberger is the first major party candidate to officially enter the race for governor in a state Democrats hope to flip after generally faring well in the 2023 state legislative contests held last week.
Virginia is one of 20 states yet to elect a woman to the governorship and one of 18 that have never had a woman serve in the office.
[Recent states to get off that list include three in 2018 – Iowa (Kim Reynolds), Maine (Janet Mills), and South Dakota (Kristi Noem) – and three in 2022 – Arkansas (Sarah Huckabee Sanders), Massachusetts (Maura Healey), and New York (Kathy Hochul)].
Spanberger plans to add her name to a fairly short list of women who have put their name before Virginia voters for the office of governor.
The first woman to run for governor in Virginia was Daphne (Mrs. George) Custis of Fuller in 1921. Custis, a 33 year-old native Virginian, ran as an Independent Socialist and placed a distant third in the three-candidate field with just 0.1 percent of the vote.
Twenty years would pass before the next woman sought the governorship.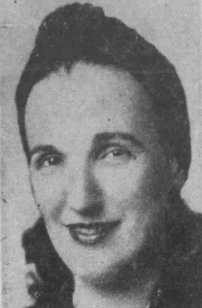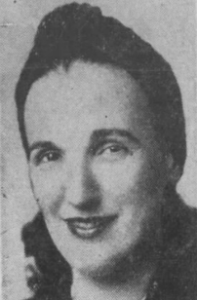 Alice Burke was a 32-year old stenographer from Richmond and the 1941 Communist nominee.
Burke was arrested in mid-September 1941 on fugitive charges at the request of Birmingham, Alabama authorities. She had been convicted in Birmingham eight years prior for disorderly conduct by speaking without a permit. Burke was released in mid-October after the forfeited bond was settled.
Burke won 0.9 percent in the general election – good for third place in a four-candidate field, besting the Socialist Party nominee.
It would be more than 40 years until the next woman ran for governor.
In 1993, sitting Democratic Attorney General and former State Delegate Mary Sue Terry was the first – and to this day only – woman to win the gubernatorial nomination by a major political party.
After eight years in the House of Delegates, Terry was elected Attorney General in 1985 and 1989 and was unopposed for the Democratic nomination for governor in 1993.
Terry won only 40.9 percent in the general election against freshman U.S. Representative George Allen en route to a 17.4-point loss.
Also appearing on the general election ballot that cycle was independent candidate Nancy Spannaus from Lovettsville.
Spannaus was a 50 year-old Lyndon LaRouche adherent and editor of The New Federalist, a weekly political newspaper founded by LaRouche who was in federal prison for wire and tax fraud. [Spannaus' husband was also sentenced to prison for wire and tax fraud related to LaRouche's campaign fundraising in 1989].
Spannaus won 0.8 percent that cycle in a campaign book ended by independent U.S. Senate bids against GOP U.S. Senator John Warner in 1990 (winning 18.2 percent) and 2002 (9.7 percent). Warner faced no major party opponents during those cycles.
Four years later, Dillons Fork resident Sue Harris DeBauche won the Reform Party nomination.
DeBauche was a 52 year-old freelance business manager and accountant and received 1.5 percent in the 1997 race won by Republican State Attorney General Jim Gilmore.
Three women appeared on the primary or general election ballot for governor of Virginia in 2021:
Richmond activist and educator Princess Blanding won 0.7 percent as the Libertarian nominee in the general election
Former two-term State Delegate Jennifer Carroll Foy placed a distant second behind Terry McAuliffe in the Democratic primary with 19.8 percent
Two-term State Senator and former six-term Delegate Jennifer McClellan placed third in the Democratic primary with 11.8 percent
The 2025 cycle might see more than one woman in the race as controversial State Senator Amanda Chase is considering a bid for the GOP nomination. Chase, who left the GOP Senate caucus a few years ago, launched a campaign for governor in 2021 but placed third out of seven candidates at the state Republican nominating convention. Former Roanoke City Sheriff Octavia Johnson was a also a candidate at the 2021 convention.
One would also expect Spanberger to receive a challenge from the left in the Democratic primary.
Follow Smart Politics on X/Twitter.