U.S. Military Fatalities Continue at Record High Pace in Afghanistan, Record Low Pace in Iraq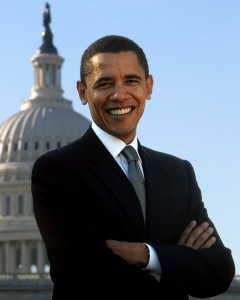 As President Barack Obama approaches the 5-month mark of his administration, his political supporters, especially those on the liberal end of the ideological spectrum, are faced with reconciling the President's campaign promises on the military, national security, and the country's conflicts in Iraq and Afghanistan, with the policies he has delivered thus far.
Obama has not earned favor with the left-wing of the Democratic Party with his stance on the continuation of military tribunals, his opposition to the release of prisoner abuse photographs, his support for indefinite detention of many detainees, the continued operation (for the meantime) of Guantanamo Bay, and maintaining of the nation's don't-ask-don't-tell policy regarding gays in the military.
While Obama supporters might be surprised at Obama's stance on those politics, they should not be surprised at the administrtaion's military policy regarding the wars in Iraq and, particularly, Afghanistan.
During the campaign, Obama pledged he would take action in Afghanistan where President George W. Bush had failed – and vowed to take out Osama Bin Laden. Obama has responded with increased troop levels in that nation, continued Predator drone attacks, and support of the Pakistani military attempts to quash the Taliban uprising in that country.
However, as a result of the White House policy to "disrupt, dismantle, and defeat al Qaeda in Pakistan and Afghanistan, and to prevent their return to either country in the future," U.S. fatalities on the Afghan front are on a record pace in 2009.
There have been 13 U.S. military deaths in Afghanistan thus far in June, bringing the total to 74 so far in 2009 and eclipsing the 700 mark since the war began in 2001. This puts the U.S. on pace for 163 fatalities for the year – with that number likely to increase as more American troops are put in harm's way with the new Obama policy. This would mark the 3rd consecutive year of increased U.S. fatalities in Afghanistan – rising from 98 in 2006, to 117 in 2007, and 155 in 2008.
Troop fatalities have also exceeded or are on pace to exceed record highs for other coalition partners this year including Australia, Latvia, Norway, Romania, and the United Kingdom. The UK is on pace for 69 troop fatalities which would be a 35 percent increase from its previous death toll high of 51 in 2008.
Overall, Canadian, UK, and USA forces – the three nations which comprise the biggest military presence in the region – are bracing for a double-digit rate of increase in fatalities in 2009 (up 11 percent – from 238 to 263), with all coalition forces topping 300 deaths for the first time since the war began in 2001.
U.S. and Coalition Military Fatalities in Afghanistan, 2001-2009
Year

USA

UK

Canada

Big 3

All coalition

2001

12

0

0

12

12

2002

49

3

4

56

69

2003

48

0

2

50

57

2004

52

1

1

54

59

2005

99

1

1

101

131

2006

98

39

36

173

191

2007

117

42

30

189

232

2008

155

51

32

238

294

2009*

74

31

14

119

136

2009 projected

163

69

31

263

301

Total

704

168

120

992

1,181
* Through June 14, 2009. Source: iCasualties.org.
Meanwhile, in Iraq, U.S. troop fatalities are currently at a record low pace for the year – despite deaths in May reaching the highest level (25) since June 2008. Overall, 91 American military personnel have died in Iraq in 2009, with a projected total for the year of 201 fatalities.
However, the decrease in U.S. troop deaths in Iraq was already well underway during the final year of the Bush administration, with 2008 fatalities (314) down 65 percent from 2007 (904). Projections indicate deaths of U.S. forces will decrease about 36 percent in 2009 from 2008 levels.
But the strongest objections by the political left, who rallied to the support of Obama last year, have been to the U.S. military presence in Iraq, not U.S. fatalities per se. With Obama's stated plan to 'responsibly end the war' in Iraq, U.S. troops will continue their current mission until August 31, 2010, whereupon the mission will change to training, equipping and advising Iraqi Security Forces, conducting targeted counterterrorism operations, and providing force protection for military and civilian personnel.
Obama's plan for the removal of all U.S. troops from Iraq is currently set for the end of 2011 – nearly three years after taking office.
U.S. Military Fatalities in Iraq, 2003-2009
Year

Fatalities

2003

486

2004

849

2005

846

2006

822

2007

904

2008

314

2009*

91

2009 projected

201

Total

4,312
* Through June 14, 2009. Source: iCasualties.org.
Despite the downward trending military deaths in Iraq and upward trending levels in Afghanistan, U.S. fatalities are still projected to be higher in Iraq than Afghanistan by the end of the year.
However, at a margin of 37 fatalities, this is the narrowest margin since the U.S. was engaged on both fronts in 2003. Just two years ago there were 787 more U.S. military deaths in Iraq than Afghanistan.

U.S. Military Fatalities in Iraq vis-à-vis Afghanistan, 2003-2009
Year

Iraq

Afghanistan

Difference

2003

486

48

438

2004

849

52

797

2005

846

99

747

2006

822

98

724

2007

904

117

787

2008

314

155

159

2009*

91

74

17

2009 projected

201

163

38
* Through June 14, 2009. iCasualties.org data compiled by Smart Politics.
Follow Smart Politics on Twitter.