Projected Rate of U.S. Military Deaths in Afghanistan Down 24 Percent in 2010
Despite record setting pace for U.S. military fatalities in Afghanistan in 2010, the rate of fatalities per troops on the ground is on pace for a 6-year low and a 24 percent decrease from 2009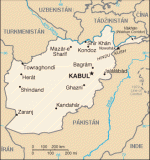 Barack Obama's surprise visit to Afghanistan on Sunday – his first as Commander in Chief – shifted the focus, for the moment, away from the tense domestic battles over the aftermath of the passage of health care reform and onto the President's most ambitious foreign policy initiative.
Part of the President's strategy to root out Taliban and Al Qaeda insurgents and to stablize the Afghanistan-Pakistan region has been a surge in U.S. troops in Operation Enduring Freedom – a surge the administration hopes will replicate the success from a 2007 troop surge in Iraq, though in a very different theater of military conflict.
While the President is experiencing increasingly harsh criticism from the left for continuing and escalating the war launched by George W. Bush in 2001, and although U.S. troop deaths are on pace for a record high this year, there might be some good news for the President that the surge is working.
A Smart Politics analysis of Department of Defense data finds that the current U.S. Military fatality rate in Afghanistan is on pace for a 24 percent decrease from 2009, when comparing the ratio of the number of U.S. troops killed to the average monthly number of 'boots on the ground.'
In fact, the rate of U.S. fatalities in Afghanistan is currently on pace for its second-lowest rate across the 10 years of the conflict – at a projected 4.46 deaths per 1,000 troops on the ground.
Of course, this news is not an easy sell to the American public, let alone the left wing of Obama's party, when the raw number of U.S. deaths is still increasing. And, of course, there is no guarantee this rate will hold throughout the year.
Through Monday, 84 U.S. troops have died in Afghanistan in 2010 – on pace for 348 deaths for the year. U.S. military fatalities have increased in each of the previous three years, from 98 in 2006, to 117 in 2007, to 155 in 2008, to a record 316 in 2009.
The Obama troop surge hopes to reverse the trend in increasing rates of troop fatalities that has occurred over the past three years:
· In 2006, there were 98 U.S. military deaths in Afghanistan with an average monthly troop level of 20,400 U.S. troops, for a ratio of 4.80 fatalities per 1,000 troops on the ground.
· In 2007, there were 117 U.S. troop fatalities with an average monthly troop level of 23,700 – a 2.8 percent rise in the fatality rate to 4.94 per 1,000 troops.
· In 2008, there were 155 U.S. military deaths with an average of 30,100 troops on the ground, for an increase in the fatality rate of 4.3 percent, to 5.15 deaths per 1,000 troops.
· In 2009, the number of deaths more than doubled to 316, the average number of troops on the ground rose to 54,100, and the fatality rate increased 13.4 percent to 5.84 deaths per 1,0000 troops.
Obama's latest surge of U.S. troops in Afghanistan, 9,000 of which are now in place according to the Department of Defense, has coincided with a fatality rate that is on pace for the lowest for U.S. troops since 2004.
With an an increase in personnel to 83,000 (with a monthly average of approximately 78,000 for 2010 thus far), and troop fatalities currently at 84, the U.S. military is on pace for a 4.46 fatality rate per 1,000 troops, which would be a drop of 23.6 percent drop from 2009.
This assumes, of course, that the fatality rate through the first quarter of 2010 holds for the rest of the year. However, some of the bloodiest months of the Afghanistan conflict have been in the summer months of June, July, and August (e.g. 2008, 2009). If this happens again in 2010, the fatality rate would likely increase as well from this current projection.
But when looking at the U.S. military fatality rate for just the months of January through March, the rate in 2010 (1.08 deaths per 1,000 troops) is down 8 percent from 2009 (1.17 deaths/1,000) and far below the record highs of 2002 (5.33) and 2003 (2.40).
Overall, 2010 ranks in the middle of the most bloody months of January, February, and March over the past decade.
Sustaining this declining rate of military fatalities is, of course, part of the U.S. military's objective. Although more soldiers on the ground means more are at risk of being killed, the hope is that troop levels can reach an optimal number to kill more insurgents, train more Afghan personnel, provide more protection so that stability is increased and sustained in the region, and thus decrease the rate (and ultimately number) of U.S. troop fatalities.
It is, of course, politically difficult for the Obama administration to brag about a drop in the rate of U.S. troop deaths, when the death toll itself is still rising year-to-year (and is on record pace again in 2010).
However, this data is a bit of good news for the President, who is trying to replicate some of the end result successes of the 2007 troop surge in Iraq, but also trying to avoid the political hit his predecessor took among a war-weary constituency during that surge's implementation and the immediate months thereafter.
Fatality Rate for U.S. Troops in Afghanistan, 2001-2010 (per 1,000 troops)
Year

Ave troop level

Fatalities

Rate

% change

2001

1,900

12

6.32

—

2002

5,200

49

9.42

+49.2

2003

10,400

48

4.62

-51.0

2004

15,200

52

3.42

-25.9

2005

19,100

99

5.18

+51.5

2006

20,400

98

4.80

-7.3

2007

23,700

117

4.94

+2.8

2008

30,100

155

5.15

+4.3

2009

54,100

316

5.84

+13.4

2010

78,000

84 (348*)

4.46*

-23.6*
* Projected out for 2010 at current pace through March. Troop level data from the Department of Defense. Fatality rate data from iCasualties.org. Table compiled by Smart Politics.
Follow Smart Politics on Twitter.