Veterans in U.S. House Voted 55-37 Against Repeal of Ban on Gays in Military
1 out of 5 Democratic veterans voted against the repeal, including 2 out of 5 Blue Dog veterans; 19 out of 20 GOP veterans opposed amendment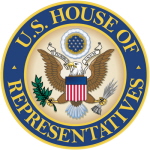 Last Thursday's vote on amending the Department of Defense's appropriations bill to include a repeal of the ban on homosexuals in the military appears to have revealed more about partisan politics than a consensus on any 'military perspective' of the ban.
Overall, the amendment passed 234-194, with 97.1 percent of Republicans against the measure (168 of 173) and 89.6 percent of Democrats in favor of it (225 of 251, plus four more 'yea' votes by Representatives from U.S. territories and Washington D.C.).
Of the 92 veterans in the U.S. House who voted on the amendment, 55 voted against it (59.8 percent) and 37 voted in favor of it (40.2 percent).
Both advocates and opponents of the nation's 'Don't ask don't tell' policy frequently cite the views of retired military personnel to bolster their policy position as to whether or not the ban should be lifted.
However, there is no clear 'veterans' perspective' from this recent vote, as support or opposition to the amendment broke suspiciously down partisan lines among most veterans.
· The 44 Democratic veterans split 79.5 percent in favor of repealing the ban (35 Representatives) and 20.5 percent opposed (9), or about 10 percentage points in greater opposition to the amendment than the caucus as a whole.
· The 48 Republican veterans who voted split 95.8 percent in opposition to the repeal (46 Representatives) and 4.2 percent in favor (2) – almost exactly the same split as the caucus as a whole.
Vote on Repeal of Don't Ask Don't Tell Amendment by Party and Veteran Status
Representative

Yes

No

% No

Democrats (veterans)

35

9

20.5

Democrats (total)

225*

26

10.4

GOP (veterans)

2

46

95.8

GOP (total)

5

168

97.1
Note: Four Democrats and four Republicans did not vote, including one GOP veteran (Geoff Davis, KY-04). * Excludes four 'yea' votes from Democratic Representatives from U.S. territories and Washington D.C.
Of those Democrats who voted against the amendment, a disproportionate amount came from the conservative Blue Dog coalition.
Overall, 15 of the 52 Blue Dogs who voted were opposed to the amendment, or 28.9 percent of the coalition.
Opposition was highest in the Democratic Party among those caucus members who are both veterans and Blue Dogs. Of this subset of 15 Representatives, six voted against the amendment (40.0 percent).
The Blue Dog veterans who voted against the measure were Sanford Bishop (GA-02), Jim Marshall (GA-08), Collin Peterson (MN-07), Gene Taylor (MS-04), Chis Carney (PA-10), and retiring John Tanner (TN-08).
Blue Dog Veterans and Non-Veterans Vote on Repeal of Don't Ask Don't Tell Amendment
Representative

Yes

No

% No

Veterans

9

6

40.0

Non-veterans

28

9

24.3

Total

37

15

28.9
* Two non-veteran Blue Dog Democrats did not vote: Dan Boren (OK-02) and Charlie Melancon (LA-03).
If signed into law, the amendment, authored by Patrick Murphy (PA-08), would not take effect until 60 days after a study by the Department of Defense is completed and the President, Secretary of Defense, and Chairman of the Joint Chiefs of Staff deemed the repeal would not harm military effectiveness.
Follow Smart Politics on Twitter.