House Democrats Issue Statements on Aurora Massacre at 3x Rate of Republicans
Although both sides of the aisle largely steered clear of discussing the incident, House Democrats have issued official press releases on the Aurora tragedy at three times the rate of GOPers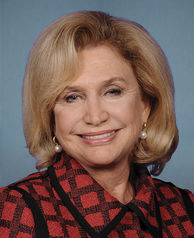 The movie theater shooting in Aurora, Colorado early Friday morning and the subsequent televised bomb squad dismantling of the suspect's booby-trapped apartment understandably gripped the nation this weekend.
President Barack Obama and Mitt Romney have addressed the murders, with other officeholders interviewed or tweeting about the loss of life and the dozens of injured Americans.
But in the first three days after the mass killings, relatively few members of the U.S. House of Representatives have issued official press releases on the incident.
And even fewer still have used the murders to make political or policy statements about what should be done to help prevent such mass murders from happening again.
A Smart Politics review finds that only 7 percent of U.S. Representatives issued press releases on the Aurora shooting on their official U.S. House websites, with Democrats doing so at three times the rate (12 percent) as Republicans (4 percent).
As of midday Sunday – approximately 2.5 days after the mass murder in Colorado – just 32 of the nation's 432 U.S. Representatives posted a press release on their House website about the incident.
Although neither party has yet publicly made an organized attempt to corner the issue in the House, Democrats are leading the way with 22 of its 191-member caucus issuing statements on the murders (12 percent) compared to just 10 representatives of the 241-member Republican caucus (4 percent).
Of these 22 Democrats, however, only three explicitly discussed the need for stronger gun control in light of the massacre.
New York's Carolyn Maloney (NY-14, pictured at top) is one of two representatives to release two statements on the shooting, the second of which called for a ban on large-capacity ammunition magazines:
"As things stand right now, there is absolutely nothing to stop another madman– or even someone on the terror watch list– from walking into a gun store and buying all the large-capacity bullet magazines he could carry. That's why I co-sponsored a bill with my friend and fellow New Yorker, Rep. Carolyn McCarthy, which would ban such large-capacity magazines."
Janice Schakowsky (IL-09) stated: "I hope my colleagues in Congress will consider the proliferation of weapons in our neighborhoods and the increasingly easy access to deadly weapons."
Charlie Rangel (NY-15) stated: "No civilized country has a complete disregard for the dangers of firearms and automatic weapons. We must confront the issue of gun violence in our communities."
A few other Democrats tiptoed a little more cautiously around the gun control issue:
Raul Grijalva (AZ-07): "We owe it not only to the dead and wounded but to our national community to have a conversation about violence and weapons that is respectful, honest and productive."
Colleen Hanabusa (HI-01): "The events in Colorado again remind us of our need to keep our communities safe by finding a way to intercede in these cycles of violence before they destroy lives."
And longtime gun control advocate Carolyn McCarthy (NY-04), who lost her husband in the Long Island railway massacre: "But we as a nation should also not continue to ignore avenues to prevent tragedies like this from happening in the future."
Other Democrats to issue press releases on their official U.S. House websites include Ron Barber who replaced Gabrielle Giffords from Arizona's 8th CD, Janice Hahn (CA-36), Grace Napolitano (CA-38), Diana Degette (CO-01), Ed Perlmutter (CO-07), Frederica Wilson (FL-17), Debbie Wasserman Schultz (FL-20), Mazie Hirono (HI-02), Michael Michaud (ME-02), Lacy Clay (MO-01), Shelley Berkley (NV-01), Timothy Bishop (NY-01), Ed Towns (NY-10), Earl Blumenauer (OR-03), Robert Brady (PA-01), and Sheila Jackson Lee (TX-18).
On the Republican side, nine of the 10 representatives issuing statements did not address any political prescriptions, with many instead denouncing the murderous act as:
· "Incomprehensible evil." – Speaker John Boehner (OH-08)
· "Senseless violence" and "The worst of humanity." – Mike Fitzpatrick (PA-08)
· "Clearly the work of a madman." – Nan Hayworth (NY-19)
· "Senseless act of evil." – Denny Rehberg (MT-AL)
· "Senseless and horrifying." – Scott Tipton (CO-03)
· "Horrendous tragedy." – Cory Gardner (CO-04)
· "A scene of horror and violence." – Mario Diaz-Balart (FL-21)
Other Republicans issuing statements were Judy Biggert (IL-13) and Leonard Lance (NJ-07).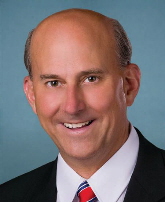 But the Republican who has received the most attention after the massacre is Texas Republican Louie Gohmert from the state's 1st CD, who has issued two statements on the killing.
Both statements have attempted to clarify his widely publicized comments made on a Friday radio appearance with Ernie Istook of the Heritage Foundation.
His first release included the entire transcript, including the following exchange:
GOHMERT: Well, and I know – before we ever had conceal carry in Texas, there was a senseless shooting, years ago, in Killeen Texas, in a restaurant and if we'd had concealed carry permits at the time – there was a woman who had to leave her gun in her car -and if we'd had concealed carry, the guy would have been stopped before he could have killed so many people. And, I don't know what the laws all are in Colorado, but – ya know what we've found over and over again is when people are authorized to carry…

ISTOOK: Colorado does have concealed carry permits.

GOHMERT: It does make me wonder, you know, with all those people in the theatre, was there nobody that was carrying? That could have stopped this guy more quickly? I mean, in Tyler Texas, we had, in my hometown, we had a shooter come in over a domestic matter and just start shooting people, and it was a guy with a concealed carry. He got killed, but his shooting at this guy caused him to run and no doubt saved a lot of lives. He was a real hero.
Gohmert issued a second press release on Saturday, entitled, "Clarification of Comments Made on Colorado Tragedy" in which he stated in part:
"Such devastation fills our hearts with sympathy making us want to hug our family and that should have been the extent of my comments…. I am very sorry if my comments caused heartache to anyone in Colorado."
A few other patterns emerged from the press releases issued over the weekend:
Twenty-five representatives offered their prayers for the victims and their families.
Six representatives spoke of bringing the murderer to "justice": Democrats Mazie Hirono (HI-02), Shelley Berkley (NV-01), and Carolyn McCarthy (NY-04) and Republicans Cory Gardner (CO-04), Judy Biggert (IL-13), and Mike Fitzpatrick (PA-08).
And three representatives – all Democrats – brought up the incident in the context of terrorism:
In remarking on the suspect's apartment being rigged with explosives, Sheila Jackson Lee (TX-18) stated, "This is a serious problem of possible domestic terrorism."
Carolyn Maloney (NY-14) stated that her bill banning large capacity magazines would "make it harder for madmen or terrorists to gun down dozens of innocents."
Janice Schakowsky (IL-09) expressed her condolences to "all those who had a loved one killed, injured or terrorized by the senseless, horrifying tragedy in Aurora, Colorado."
Representatives from the nation's 13 western states were more than twice as likely to issue statements on the massacre (13 of 101 representatives, 12.9 percent) as those from the North, South, and Midwest (19 of 331, 5.7 percent).
Follow Smart Politics on Twitter.