House Democrats Issue Statements on Connecticut Massacre at 4x Rate of GOPers
While 27 percent of House Democrats issued official press releases on the Newtown, Connecticut murders, only 6 percent of Republicans did so and no GOPer mentioned the word 'gun' in their statements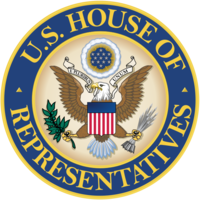 Three days after the movie theater massacre in Aurora, Colorado last July, relatively few members of the U.S. House had weighed in on the event.
However, Democrats were much more likely to do so than Republicans, issuing press releases at three times the rate of their Republican counterparts.
And now, although twice as many U.S. Representatives are speaking up three days after the murders in Newtown, Connecticut, the partisan differences are even more stark as to which House members are offering their condolences and calling for action.
A Smart Politics review finds that only 15 percent of U.S. Representatives issued press releases on the Newtown killings on their official U.S. House websites, with Democrats doing so at more than four times the rate (27.2 percent) of Republicans (6.6 percent).
As of early evening Sunday – approximately 2.5 days after the mass murders in Connecticut – 68 of the nation's 432 U.S. Representatives posted a press release on their House website about the incident.
Perhaps due to the increased number of killings, the fact that many more children had died, and the cumulative effect of two grisly massacres occurring within a relatively short period of time, that response marks more than a doubling from House members after the Aurora killings in which only 32 representatives issued statements after the first 2.5 days.
To date, 52 of the 191 members of the Democratic caucus have issued official press releases, or 27.2 percent.
That is more than four times the rate of the Republican caucus, of which just 16 of its 241 members issued press releases, or 6.6 percent.
(Note: The seven members of the Colorado delegation issued a joint statement on the killings, although only four members – Democrats Jared Polis and Ed Perlmutter and Republicans Scott Tipton and Doug Lamborn – published the statement on their official House websites).
Statements from the majority of both caucuses were more inclined to offer their thoughts and prayers to the victims than use the policy window opened by the shooting to offer specific prescriptions to decrease the likelihood of them occurring in the future.
However, an increasing number of Democrats opted to use this opportunity to call for greater gun control.
While only three of the 22 Democrats who issued press releases in the three days after Aurora argued for the need for stronger gun control in light of the massacre, a total of 19 Democrats did so after the killings at Sandy Hook.
Eliot Engel (NY-17): "This country must keep guns out of the hands of deranged murderers, and the fact that we cannot pass sensible gun control in this Congress is a blot on our reputation."
Alcee Hastings (FL-23): "We can't do everything to stop gun violence. But, we can and we must do something, and we must do it now!…Assault weapons should only be in the hands of or sold to no one other than military and police officials…(and) Require background checks where any weapon is sold."
George Miller (CA-07): "We must come together as a nation to honestly discuss how to prevent people intent on carrying out these savage attacks from so easily obtaining guns and ammunition."
Sam Farr (CA-17): "In the coming days, many will say that we should not politicize this tragedy by using it as a platform for a tough discussion on gun control. However, we must ignore those calls because to do so would be the real politicization of this violent act…Congress and the states must pursue meaningful gun control laws that prevent weapons from getting into the hands of individuals who would commit these horrendous crimes."
Ed Markey (MA-07): "How many more innocent people have to die senseless deaths until we enact stricter rules that address unfettered access to guns? Thirty-four people are killed with guns every day in America. It past time for a national debate on gun control and solutions to ensure that this terrible trend in mass shootings finally comes to an end."
Frank Pallone (NJ-06): "It's time that we do more than hold candlelight vigils to honor the lives that have been lost from guns and take action to stem gun violence. We need to have a real conversation about how we get guns off of our streets and enact meaningful, sensible gun control laws."
Other Democrats calling for greater gun control measures were Grace Napolitano (CA-38), Bobby Rush (IL-01), Jan Schakowksy (IL-09), Jim McGovern (MA-03), Betty McCollum (MN-04), Rush Holt (NJ-12), Steve Israel (NY-02), Carolyn McCarthy (NY-04), Gregory Meeks (NY-06), Jerrold Nadler (NY-08), Louise Slaughter (NY-28), and Jim Langevin (RI-02).
In fact, three members of the Democratic caucus specifically called out the gun lobby in their statements.
Minnesota 4th CD Democrat Betty McCollum was the most direct in her attack on the National Rifle Association:
"The time has come for President Obama, Congress and the American people to come together to act immediately to end the epidemic of gun violence and the proliferation of guns designed to be weapons of mass murder. Inaction and obstruction by the National Rifle Association (NRA) to common sense gun laws is not tolerable."
Gun control advocate Carolyn McCarthy (NY-04) also mentioned the NRA:
"Leaders in Washington from both parties, and groups like the NRA, all say that now is not the time to talk about how gun safety laws can save lives in America. I agree, now is not the time to talk about gun laws – the time for that conversation was long before all those kids in Connecticut died today."
New York 28th CD Democrat Louise Slaughter echoed the sentiment of the gun lobby's power on this issue:
"I will always do everything that I can to ensure our children's safety, and if that means that we place commonsense controls on guns, then that is the price I will freely pay. In times like these, our moral compass should be stronger than the work of any gun lobby."
Meanwhile, not a single Republican called for greater gun control measures.
In fact, not one of the 16 GOPers releasing official press releases even mentioned the word 'gun' in their statement.
Instead, Republicans discussed the horror and evil of the events from Friday morning:
John Boehner (OH-08): "The horror of this day seems so unbearable, but we will lock arms and unite as citizens, for that is how Americans rise above unspeakable evil."
Jeff Duncan (SC-03): "Today is a stark reminder that there is evil in this world."
Candice Miller (MI-10): "The horrific events in Newtown, Connecticut today have broken the hearts of every American. As a mother and a grandmother I cannot imagine the grief and horror being felt by so many families today as a result of the actions of this monster. Let us all keep those who grieve and those precious innocent lives that were lost in our prayers. At this terrible time we should all come together, hold those who we love close, and commit to work with each other to promote a loving and caring society to stop this kind of evil in the future."
John Kline (MN-02): "I am horrified and deeply saddened to learn of the tragedy at Sandy Hook Elementary School."
Pat Tiberi (OH-12): "My heart goes out to those affected by today's horrific tragedy in Newtown, Connecticut. As the father of four young daughters it's hard to imagine the terror in their community."
Greg Walden (OR-02): "Mylene and I were horrified to learn of this senseless tragedy…As parents, we know that there are no words to adequately express our sorrow at today's horrific events."
Charles Dent (PA-15): "The horrific violence perpetrated today in Newtown, CT leaves us all shocked and devastated."
Louie Gohmert (TX-01): "There are no words to describe the sheer horror and unbearable pain felt today."
Randy Forbes (VA-04): "I am saddened by today's horrific shooting in Connecticut."
Both the top Democrat (Minority Leader Nancy Pelosi) and Republican (Speaker John Boehner) in the House each issued press releases on the day of the shooting.
Rate of Official U.S. House Press Releases Issued after Connecticut and Colorado Shootings by Party
Newtown

#

Caucus

Percent

Democrat

52

191

27.2

Republican

16

241

6.6

Total

68

432

15.7

Aurora

#

Caucus

Percent

Democrat

22

191

11.5

Republican

10

241

4.1

Total

32

432

7.4
Table compiles official press statements through 6 pm CST on December 16, 2012. Table compiled by Smart Politics.
Follow Smart Politics on Twitter.