University of Minnesota to Stop Using Race in Crime Alert Suspect Descriptions
The administration reverses course and now views a suspect's race as "too general" of a descriptive characteristic to be useful to provide to its community; gender descriptions, however, will remain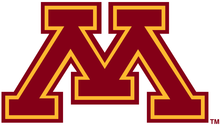 The University of Minnesota community was notified Wednesday by President Eric Kaler and Vice President Pamela Wheelock about a new policy that has been implemented regarding the information with which the community will be provided when serious crimes occur on or near campus.
For the past several years "crime alerts" have been issued by the University Police Chief for "crimes that may pose an ongoing threat to the University community" in order to "aid the campus community in its safety."
Crime alerts (which are issued in compliance with the federal Jeanne Clery Disclosure of Campus Security Policy and Campus Crime Statistics Act) are generally reserved for serious crimes such as homicide, rape, aggravated assault, robbery, burglary and arson.
Previously, crime alerts would include specific information such as the date, time, and location of the crime (including a map), a description of the crime that took place, as well as the characteristics of the suspect.
Such characteristics, if provided by the victim, would usually include the suspect's gender, age, clothing or other identifying features, and race.
The new policy, however, will no longer include racial descriptions in most circumstances.
"Vice President Wheelock is announcing a change that will reduce the use of suspect descriptions in Crime Alerts when there is insufficient detail to reasonably aid in individual identification."

To be clear: Where there is sufficient information to aid our community in identifying a suspect who presents risk, we will continue to include that information. Where the information is too general to advance that goal, we will note that only a limited description of the suspect(s) is available."
This new policy was evident from a University of Minnesota Crime Alert issued this Monday in which a student was a victim of a criminal sexual assault over the weekend:
"The victim describes the suspect as a male, approximately five feet eight inches to five feet eleven inches tall with a medium build. The suspect is between the ages of 25 and 28 years old and spoke with an accent."
The race or a similar physical description of the suspect is not mentioned.
President Kaler and the University have been under pressure since late 2013 to change the policy of using racial descriptions in its crime alerts from members of the African American and African Studies, Black Faculty and Staff Association, Black Graduate and Professional Student Association, Black Men's Forum, Black Student Union and Huntley House for African American Males.
These groups expressed concerns in a letter to the University that "efforts to reduce crime should never be at the expense of our Black men, or any specific group of people likely to be targeted. In addition to causing Black men to feel unsafe and distrusted, racial profiling is proven to inflict negative psychological effects on its victims."
At that time, the University did not opt to change its practice of including race as a suspect identifier, with Vice President Wheelock stating in January 2014:
"We have reviewed what other Big Ten Universities and local colleges and universities include, and our practice of including the race of a suspect when it is available from a victim's description is consistent with their practices."
However, today's statement reverses that policy. President Kaler wrote:
"Use of race in suspect descriptions in our Crime Alerts may unintentionally reinforce racist stereotypes of Black men, and other people of color, as criminals and threats. That in turn can create an oppressive climate for some members of our community, a climate of suspicion and hostility."
The implication of the new policy, as confirmed by the crime alert issued on February 23rd mentioned above, is that the University does not view the gender of the suspect to be "too general" to advance the goal of identifying the suspect (the suspect was described as "male") but that race is.
In her announcement Wheeler stated:
"For some, knowing they have all the information available about a crime, including the complete suspect description, makes them feel better informed and increases how safe they feel. But others — particularly Black men — have shared that suspect descriptions negatively impact their sense of safety. They express concern that Crime Alerts that include race reinforce stereotypes of Black men as threats and create a hostile campus climate.

To address this complex issue, we are changing our approach on the use of suspect descriptions in Crime Alerts. Moving forward, the University will only use a suspect description when there is sufficient detail that would help identify a specific individual or group. This is a change from current practice, which is to include a suspect description regardless of the level of detail provided. The Chief of Police and I will decide whether to include a suspect description in a Crime Alert on a case-by-case basis."
The university did not offer any information in their statement as to whether or not withholding racial descriptions from the University community in its crime alerts would impact apprehending suspects.
Follow Smart Politics on Twitter.