Carson, Fiorina and a Review of 'Political Outsider' Presidential Candidates
Aside from a handful of war heroes, presidential candidates who have never previously held political office have a very thin record of success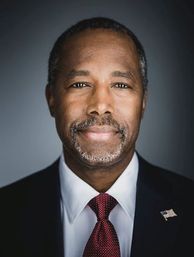 Retired neurosurgeon Ben Carson and former business executive Carly Fiorina each launched Republican presidential bids this week – adding their names to both a growing list of 2016 GOP candidates and a much longer list of 'political outsiders' to run for the White House.
(Note: The analysis below defines "political outsiders" as candidates who were never elected or appointed to governmental office; some, however, were involved in politics at some point in their careers).
Dozens of non-traditional political candidates have sought the presidency, but for decades such candidacies were fairly rare and almost uniformly launched by military heroes.
For the first half-century of presidential elections, it was simply unheard of for a non-politician to run for president.
The first bona fide political outsider to make a run at the White House was Major General Winfield Scott who sought the nomination of the Whig Party at their 1839 convention. (As detailed below, Scott finished third).
Over the next 70+ years until the introduction of presidential primaries in 1912, nearly every political outsider who ran for president was a notable member of the military.
However, over the last century, the number of political outsiders running for president has increased and has included not only well-known military figures, but also members of the business and banking communities, civil rights advocates, university presidents, and members of the media.
Smart Politics surveyed the last 200+ years of presidential elections and unearthed more than 75 instances in which notable "political outsiders" ran for president or received major party convention votes.
During the first 100+ years of presidential elections, nearly all of the non-politicians who ran for president were well-known military figures.
In fact, of the two-dozen instances in which political outsiders ran for president or received votes at conventions prior to the introduction of primaries in 1912, only one non-military candidate made the slightest footprint (Democratic publisher John McClean of Ohio in 1896).
Military Men: The Victors
Three military giants who never previously held political office have won their party's nomination and the subsequent general election to become president.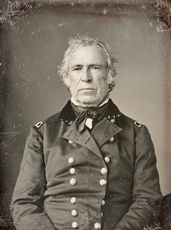 Zachary Taylor was the first.
Taylor was a lifelong military man going back to before the War of 1812 who in the mid-1840s gained fame as a major general in the Mexican-American War with important victories at Monterrey and Buena Vista.
The Whigs nominated Taylor to be their nominee on the fourth ballot at the 1848 convention, defeating renowned statesmen Henry Clay and Daniel Webster and another military leader, Commanding General Winfield Scott.
Taylor died after less than one and one-half years in office.
Twenty years later, Civil War General Ulysses Grant was the unanimous choice for the Republican Party to become their 1868 nominee.
Grant had actually been mentioned as a candidate four years prior and received 22 votes on the first ballot at the 1864 RNC in which Abraham Lincoln was overwhelmingly renominated for a second term.
Grant served two terms until 1877 and launched a failed bid for a then unprecedented third term in 1880.
The former president was the leading candidate through the first 35 ballots at the convention, but could not secure a majority of delegates, peaking at 313 with more than 750 delegates in attendance.
U.S. Representative James Garfield then peeled away a large number of delegates on the 36th ballot from Maine U.S. Senator James Blaine, Treasury Secretary John Sherman, Vermont U.S. Senator George Edmunds, and former Congressman and U.S. Minister to France Elihu Washburne to win the nomination.
The next and last true political outsider to win the White House was General (and Columbia University president) Dwight Eisenhower in 1952.
Four years leading up to his victory, Eisenhower had been courted on multiple occasions to run for the Democratic nomination (including in 1948 against President Harry Truman).
Eisenhower chose the GOP and edged Ohio U.S. Senator Robert Taft on the first ballot to claim the Republican nomination that cycle and cruised to an easy victory in November over Adlai Stevenson.
Military Men: The Runners-Up
Three other 'non-political' military figures were able to win their party's nomination, but lost in the general election.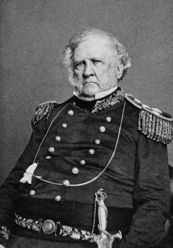 Major General Winfield Scott lost the Whig nomination twice before getting the nod in 1852, and, as mentioned above, was the first notable presidential candidate who had never previously held political office.
The 1839 Whig National Convention was a three-man race between Scott, 1836 nominee William Henry Harrison, and Kentucky U.S. Senator Henry Clay.
Scott peaked at 68 votes on the third and fourth ballots and came in third place.
Scott, then Commanding General of the U.S. Army, was again put up for nomination in 1848.
Scott registered a high of 63 votes on the fourth and final ballot – good for second place behind Zachary Taylor.
In 1852, Scott finally won the Whig nomination on the 53rd ballot in what was largely a two-man race against President Millard Fillmore with Massachusetts' Daniel Webster a distant third.
Scott carried only four states in the general election – Kentucky, Massachusetts, Tennessee, and Vermont – with Democrat Franklin Pierce rolling to victory.
In 1864, Major General George McClellan, former Commanding General of the Union Army, was the overwhelming choice among delegates to become the Democratic nominee.
But McClellan was routed by Lincoln in the general election – winning only Delaware, Kentucky, and New Jersey.
In 1880, another Army man won his party's nomination after two failed attempts.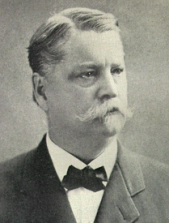 General Winfield Scott Hancock was first placed into nomination at the 1868 Democratic convention, where he peaked at 144.5 votes on the 18th ballot – far ahead of his closest rival (Indiana U.S. Senator Thomas Hendricks), but well shy of the required delegate count needed to win. Former New York Governor Horatio Seymour eventually won on the 22nd ballot.
Eight years later, Hancock notched the third largest number of delegates at the 1876 Democratic convention (receiving 75 votes on the first two ballots) – trailing Senator Hendricks and the eventual nominee New York Governor Samuel Tilden.
In 1880, Hancock won the Democratic nomination on the second ballot over Delaware U.S. Senator Thomas Bayard and Pennsylvania U.S. Representative Samuel Randall.
Hancock carried 19 states that November tallying 155 electoral votes – 59 shy of winner James Garfield.
Military Men: Remainders
A few other military giants ran for president or received votes at major party conventions over the decades but failed to win their party's nomination, with the most successful run coming from Major General Leonard Wood.
Wood, who had received one vote at the 1916 Republican National Convention, was a frontrunner at the 1920 RNC.
Wood led after the 1st, 2nd, 3rd, 4th, and 7th rounds of balloting and peaked at 314.5 votes on the 4th ballot.
Wood eventually finished second to Ohio U.S. Senator Warren Harding.
That same cycle Wood also received the support of four delegates on the first ballot at the Democratic National Convention.
General Douglas MacArthur received a smattering of delegates at the 1944 RNC (one vote), 1948 RNC (11 votes), and 1952 RNC (10 votes).
MacArthur also won the 1944 Illinois and Wisconsin Republican primaries.
After MacArthur, a half-century would pass before the next renowned military figure ran for president.
In 2004, retired General Wesley Clark sought the Democratic nomination to take on George W. Bush as the nation was at war in Afghanistan and Iraq.
Clark was a late entrant into the race, and only managed to win one contest – narrowly edging John Edwards in the Oklahoma primary.
Other military figures who received major party convention votes or ran for president include:
● Naval Commander Charles Stewart (1840, DNC): one vote
● General William Worth (1848, DNC): six votes
● General Thomas Ewing (1868, DNC): one vote
● General Phillip Sheridan (1880, RNC): one vote
● Commanding General William Tecumseh Sherman (1884, RNC): three votes
● Major General Frederick Grant (1888, RNC): one vote
● Admiral George Dewey (1900): briefly ran for the Democratic nomination
● Lieutenant General Nelson Miles (1904, DNC): three votes
Other Non-Traditional Presidential Candidates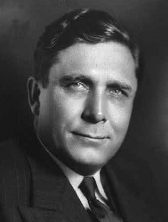 Other than the six generals listed above, the only other 'non-politician' to win a major party nomination was attorney and utility executive Wendell Willkie, although the eventual 1940 Republican nominee had been heavily involved in politics in his younger years – as a Democrat.
Willkie was a member of the Akron Young Man's Democratic Club in the early 1920s and was a delegate to the 1924 DNC (alternately voting for Ohio Governor James Cox, Secretary of War Newton Baker, New York Governor Al Smith, ex-Ambassador to Germany James Gerrard, and eventual nominee John Davis of West Virginia in the marathon convention).
He also attended the 1932 DNC to work for Baker's nomination, but the Ohioan finished a distant 10th on the first ballot.
Willkie would become a liberal Republican and won the GOP nomination in 1940 on the sixth ballot – gaining votes on each round from just over 100 on the first to over 650 on the final ballot prior to shifts.
The newly-minted Republican carried just 10 states and 82 electoral votes that November against FDR: Colorado, Indiana, Iowa, Kansas, Maine, Michigan, Nebraska, North Dakota, South Dakota, and Vermont.
Willkie would also make a brief run for the Republican nod in 1944 but withdrew before the convention.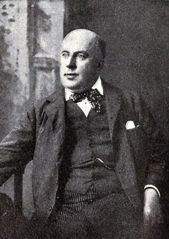 The only notable pre-20th Century non-politician to make any ripples at a presidential convention was newspaper publisher John McClean of Ohio in 1896.
McClean received 54 votes on the first ballot at the Democratic National Convention – good for sixth place.
McClean, who ran the Cincinnati Enquirer, received 46 favorite-son votes from Ohio plus five from the District of Columbia, and three from Nevada.
Since 1912, several non-military, non-political officeholders have made a footprint at various party conventions or on the campaign trail.
In 1916, automaker Henry Ford received 32 votes on the first round of balloting at the RNC – carrying all 30 votes from his home state of Michigan plus two from Nebraska.
Ford narrowly won the Michigan GOP primary earlier that year over U.S. Senator William Smith.
At the same convention, engineer Coleman du Pont of Delaware won 13 votes on the second ballot. The future U.S. Senator would also receive seven votes at the 1920 RNC. (Note: While du Pont was not a political officeholder at this time, he had been a member of the Republican National Committee since 1908).
Other non-traditional candidates who received many (often favorite-son) votes at political conventions during the first half of the 20th Century include:
● University president Nicholas Butler of New York (1920, RNC): 69.5 votes
● Entrepreneur and newspaper owner Jesse Jones of Texas (1928, DNC): 43 votes
● Banker Evans Woollen of Indiana (1928, DNC): 32 votes
● Banker Melvin Traylor of Illinois (1932, DNC): 42.5 votes
● Humorist and actor Will Rogers of Oklahoma (1932, DNC): 22 votes
● Newspaper publisher and owner Frank Gannett of New York (1940, RNC): 33 votes
Meanwhile publisher Frank Knox and businessman Riley Bender won the 1936 and 1948 Illinois GOP primaries respectively.
Outsiders in Recent Years
Over the last 70+ years since the election of Eisenhower, each and every political outsider to run for president has come up short, but some have enjoyed success along the way.
Civil Rights activist and minister Channing Phillips of Washington, D.C. won 67.5 delegates at the 1968 DNC – good for fourth place.
Housewife Ellen McCormack won 22 votes at the 1976 DNC for fifth place.
Civil rights activist and reverend Jesse Jackson carried two states in the 1984 primaries and then nine states in 1988.
Jackson received 466.5 votes at the DNC in 1984 (good for third place) and 1,218.5 votes in 1988 (second place).
In 1988, televangelist Pat Robertson won the Alaska, Hawaii, and Washington Republican caucuses.
In 1992, Texas businessman Ross Perot ran as an independent and claimed an impressive 18.9 percent of the popular vote, including second place finishes in Maine and Utah.
A 1996 bid under the Reform Party banner was less successful with Perot winning just 8.4 percent.
In 1996, conservative pundit Pat Buchanan (who received 18 votes at the 1992 RNC) carried Louisiana, Missouri, and New Hampshire in the Republican primaries while publisher Steve Forbes won Arizona and Delaware.
Both Buchanan and Forbes ran again with no success in the 2000 cycle with the former eventually bolting for the Reform Party nomination.
Less successful runs by outsiders over the past 30 years were mounted by Democrats Lyndon LaRouche (1984, 1988, 1996) and Al Sharpton (2004) and Republicans Morry Taylor (1996) and Herman Cain (2000, 2012).
Fun fact: Over the last 125 years, other non-politicians to win convention votes include African-American writer and statesman Frederick Douglass (1888, RNC, one vote), college football coach Bear Bryant (1968, DNC, 1.5 votes), and labor and civil rights leader Cesar Chavez (1976, DNC, one vote).
Follow Smart Politics on Twitter.