Remembering Bill Frenzel: Only Minnesota US Rep to Serve in Korean War
The last year saw the passing of the only Korean War veteran to serve from Minnesota in the U.S. House; former Gopher State delegation members include two surviving World War II veterans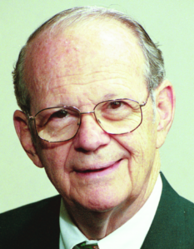 On Monday the nation remembers the men and women who died while serving in the military.
The Ineligibility Clause of the U.S. Constitution puts limitations, among other things, on the civil offices an active sitting member of Congress may hold including military service.
As such, none of more than four-dozen Minnesota U.S. Representatives who served in the military saw their military service overlap with their time in Congress.
Today Smart Politics takes note of the one former Minnesota U.S. Representative who served in the military to pass away over the last year – less than a week, in fact, after Veterans Day last November.
Republican Bill Frenzel served 10 terms in Congress from the 3rd Congressional District from 1971 to 1991 and was the last – and only – former delegation member from the Gopher State to have served in the Korean War.
Frenzel served in the U.S. Naval Reserve from 1951 to 1954 and passed away last November at the age of 86.
Before entering Congress, Frenzel served four terms in the Minnesota House and remained active in politics and policy after his two decades as a U.S. Representative.
Frenzel was a guest scholar in Economic Studies at Brookings and was a contributor to Forbes up until the year of his death.
Prior to Frenzel, it had been nine years since the last passing of a former Minnesota U.S. Representative with military service (World War II veteran and DFLer Joseph Karth in 2005).
Overall, 49 of the 134 Gopher State U.S. Representatives since statehood served in the military, or 36.6 percent.
Nine of these 49 members are still alive including three in the current delegation: Collin Peterson (North Dakota Army National Guard, 1963-1969), John Kline (U.S. Marine Corps, 1969-1994), and Tim Walz (Nebraska and Minnesota National Guards, 1981-2005).
Minnesota also has two surviving former delegation members who are veterans of World War II.
Republican Al Quie, age 91, spent nearly 21 years in the chamber (1958-1979) and served as a pilot in the United States Navy from 1943 to 1945.
DFLer Don Fraser, also 91, was in Congress for eight terms (1963-1979) and served in the Pacific Theater from 1944 to 1946 as a radar officer.
The other four surviving former delegation members with military service are:
● Republican Tom Hagedorn (1975-1983): U.S. Navy, 1961
● Republican Arlen Erdahl (1979-1983): U.S. Army, 1954-1956
● Republican Jim Ramstad (1991-2009): U.S. Army Reserve, 1968-1975
● Republican Chip Cravaack (2011-2013): U.S. Navy (1981-1990) and Naval Reserves (1990-2005)
Quie and Fraser are two of eight Minnesota U.S. Representatives who served their country in World War II along with Democrat Elmer Ryan (U.S. Army, died in 1958), DFLer John Blatnik (U.S. Army Air Corps, 1991), Republican Edward Devitt (U.S. Navy, 1992), Republican George MacKinnon (U.S. Navy, 1995), Republican Clark MacGregor (U.S. Army, 2003), and DFLer Joseph Karth (U.S. Army, 2005).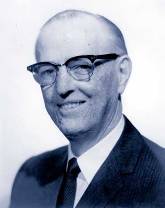 The last surviving Minnesota U.S. Representative who served during World War I was Republican Walter Judd, who won 10 terms to the chamber (1943-1963).
Judd enlisted in the U.S. Army near the end of the war and served in that branch from 1918 to 1919 followed by five years in the Officer Reserve Corps from 1919 to 1924.
Judd died in 1994 at the age of 95.
Another World War I veteran who lived into the 1990s was Republican Victor Christgau, who served two terms in the chamber from 1929 to 1933.
Christgau, born in 1894, served in the Army during the war with the rank of sergeant in the Thirty-third Regiment of Engineers and died at the age of 97 in 1991.
Eight other World War I veterans died between the 1940s and 1980s: Republican Oscar Youngdahl (in 1946), Republican Allen Furlow (1954), Farmer-Laborite Paul Kvale (1960), DFLer Roy Wier (1963), Republican Melvin Maas (1964), Republican John Alexander (1971), Republican Joseph O'Hara (1975), and Farmer-Laborite John Bernard (1983).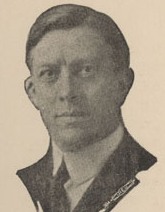 The last surviving veteran of the Spanish-American War to serve in the U.S. House from Minnesota was Republican Conrad Selvig.
Selvig served in the Minnesota Volunteer Infantry in the war and was later elected to three terms in Congress (1927-1933). He died in 1953 at the age of 75.
Five other Spanish-American War veterans and former Minnesota delegation members – all members of the Minnesota Volunteer Infantry – had previously passed away: Republican Carl Van Dyke (1919), Republican/Democrat John Lind (1930), Republican/Farmer-Laborite Ernest Lundeen (1940), Republican Franklin Ellsworth (1942), and Republican Sydney Anderson (1948).
The last surviving Minnesota U.S. Representative to serve in the Civil War was Kittel Halvorson who won one term as the Farmers Alliance-Prohibition nominee in 1890.
Halvorson served in the 1st Wisconsin Heavy Artillery Regiment from 1863 until the end of the war in 1865.
He lived until the age of 89 and died in 1936.
A dozen other Minnesota U.S. Representatives served in the Civil War:
● From the Union Army: Republican Jacob Stewart (died in 1884) and Democrat John MacDonald (1903)
● From the Minnesota Volunteer Infantry: Republicans John Averill (1889), Horace Strait (1894), and Andrew Kiefer (1904)
● From the Minnesota Mountain Rangers: Democrat Eugene Nelson (1890)
● From the Wisconsin Volunteer Infantry: Democrat Melvin Baldwin (1901), Republican Darwin Hall (1919), Democrat-Farmer's Alliance candidate William Harries (1921) and Republican Knute Nelson (1923)
● From the Maine Volunteer Infantry: Republican Mark Dunnell (1904)
● From the Ohio Volunteer Infantry: Republican Samuel Snider (1928)
Minnesota has also had one member of the U.S. House who was a veteran of the Mexican-American War.
Democrat Edmund Rice – elected to the state's 4th CD in 1886 – served in the Mexican War in 1847 in the First Regiment of the Michigan Volunteers.
Rice died in 1889 at the age of 70.
Note: The reelection of Representatives Peterson, Kline, and Walz last November means the Gopher State has now had at least one former military service member in the U.S. House for 105 consecutive years dating back to 1911.
Follow Smart Politics on Twitter.