The Partisan Winds Blow in One Direction in Presidential Elections
Trump's inability to turn a single state from blue to red in 2020 should come as little surprise in the wake of Biden's inroads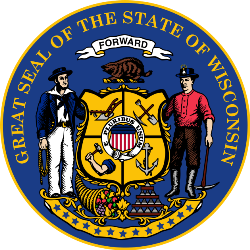 As reported at Smart Politics two months ago, it is very unusual in modern political history to see nominees from both political parties flip states in a presidential election.
With final certifications pending, it appears in 2020 the pattern continues. Five states changed partisan stripes from the 2016 cycle – all from the Republicans to the Democrats: Arizona, Georgia, Michigan, Pennsylvania, and Wisconsin.
That now means in 12 of the last 14 presidential elections since 1968, just one nominee was able to flip a state from the previous election.
Republicans were the only major party to pick up states in seven cycles: 30 states in 1968, 17 in 1972 (including five from the American Independent Party), 17 in 1980, five in 1984, 11 in 2000, two in 2012, and six in 2016.
Democrats were the only party to pick up states in five cycles: 22 states in 1976, nine in 1988, 22 in 1992, nine in 2008, and now five in 2020.
The only cycles in which both parties made inroads during the last half-century were 1996 and 2004.
In 1996, Bob Dole picked off three states won by Bill Clinton in 1992 (Colorado, Georgia, Montana) while Clinton flipped two others he lost four years prior (Arizona and Florida).
In 2004, President George W. Bush picked up two states he lost to Al Gore (Iowa and New Mexico) while Senator John Kerry flipped New Hampshire to the Democrats.
Looking with a broad lens, the nation is now in the midst of the lowest (or tied for the lowest) rate of states flipping across the last three-, four-, five-, six-, seven-, eight-, nine-, and ten-cycle stretches. Red states are remaining red and blue states are remaining blue at record or near record levels.
So what will 2024 bring? A pull back to the GOP? Continued pick-ups by the Democratic nominee? Or a rare mishmash in which each party receives the Electoral College votes from a state that eluded them four years prior?
Follow Smart Politics on Twitter.