Libertarians, Third Parties Set Multiple Records in 2020 US Senate Elections
Nine third party or independent candidates made the record books in U.S. Senate elections across the nation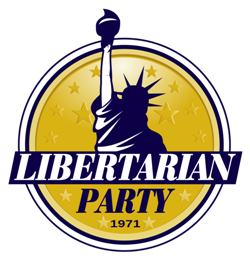 Despite Libertarians shedding over two percentage points at the top of the ticket in the race for president vis-à-vis four years ago, their nominees for U.S. Senate set party records in multiple states across the country this cycle.
Libertarians set four state records and, technically, recorded the best ever showing in a U.S. Senate election across the more than 350 contests in which the party has fielded nominees dating back to 1976.
In Arkansas, Libertarian nominee Ricky Harrington set not only a state but also a national party record by winning 33.48 percent of the vote against Republican Senator Tom Cotton – albeit with no Democratic nominee on the ballot for the first time in Arkansas electoral history.
Harrington bests Alaska's Joe Miller, who notched 29.16 percent in his unsuccessful bid to unseat Republican Lisa Murkowski in 2016. Four candidates, including a Democratic nominee, finished in double-digits in that contest.
Only four other Libertarians have reached double-digits: Michael Cloud of Massachusetts in 2002 (18.43 percent), Gary Johnson of New Mexico in 2018 (15.38 percent), Steve Osborn of Indiana in 2006 (12.59 percent), and Carla Howell of Massachusetts in 2000 (11.88 percent). Of these four nominees, only Johnson faced two major party opponents.
Harrington was the third Libertarian to run for U.S. Senate in Arkansas since 2014. Frank Gilbert held the previous record with 3.96 percent in 2016.
In Kentucky, Libertarian Brad Barron claimed 4.00 percent of the vote in a three-candidate race won by Senator Mitch McConnell.
That marks the fifth time a Libertarian has appeared on a Kentucky ballot for the office and is nearly a full percentage point better than the previous mark held by David Patterson, who won 3.08 percent against McConnell in 2014.
In Mississippi, Libertarian nominee Jimmy Edwards won a modest 1.77 percent against Senator Cindy Hyde-Smith and Democrat Mike Espy, but that is tops among the four nominees the party has fielded for U.S. Senate since its first candidate in 2000.
Harold Taylor held the previous record at 1.56 percent in 2006.
Libertarians also hit a high water mark in Nebraska with nominee Gene Siadek. Siadek won 6.37 percent against Senator Ben Sasse and Democrat Jane Raybould to eclipse Jim Schultz's previous state party record of 3.63 percent in 2018.
Siadek is the fourth Libertarian to appear on a general election ballot for U.S. Senate in the state since 1996.
Beyond Libertarians, several other third party candidates made the record books in this November's elections.
In Alaska, Alaskan Independence nominee John Howe received 4.73 percent which is tops among the four candidacies launched by the party for U.S. Senate since 2002. [Previous best: Robert Bird's 4.15 percent in 2008].
In Illinois, independent candidate Willie Wilson – a businessman, television producer, and two-time Chicago mayoral candidate – won 4.03 percent of the vote in the race won by Democrat Dick Durbin.
That's the best showing by a true independent candidate for the U.S. Senate in the Land of Lincoln, besting Albert Franzen's 1.58 percent in 2004 against Barack Obama and Alan Keyes.
In Minnesota, two third party candidates set party records in a race won by DFL Senator Tina Smith.
Legal Marijuana Now nominee Kevin O'Connor won 5.92 percent in what marks the third time the party has run a candidate for a U.S. Senate seat, besting Sarah Wellington's 3.70 percent in 2018's special election.
Legal Marijuana Now is one of two third parties in the state which currently hold major party status (along with Grassroots-Legalize Cannabis). Legal Marijuana Now achieved this following the 2018 election for Auditor in which nominee Michael Ford exceeded the requisite five percent threshold in a statewide race with 5.28 percent.
Grassroots-Legalize Cannabis nominee Oliver Steinberg did not fare as well in the 2020 U.S. Senate race, winning 1.78 percent, but that is tops in the state for a Grassroots nominee among the seven who have run for the office in Minnesota since 1988.
Despite withdrawing from the race a month before the election and endorsing Lindsey Graham, South Carolina Constitution Party nominee Bill Bledsoe won 1.31 percent – besting the party's only other showing for the U.S. Senate in the state (Ted Adams' 0.75 percent in 2002).
It should be noted that other third parties set state records by default as they placed their first ever nominee on a general election ballot (e.g. North Carolina Constitution Party nominee Kevin Hayes with 1.24 percent).
Follow Smart Politics on Twitter.