Missouri Democrats Brace for Electoral Disaster Not Seen in 150+ Years
Republicans will be favored to hold all statewide offices in Missouri after the 2022 midterms for the first time since 1870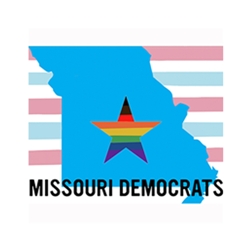 Following the 2020 election, Smart Politics highlighted Missouri's deepening red hue by positing whether the Show-Me State had turned more Republican than its reliably conservative neighbor Kansas.
On Friday, Missouri Auditor Nicole Galloway announced that she will not seek reelection in 2022 and, as a result, the Democratic Party is facing an electoral outcome in the state that they haven't seen since shortly after the end of the Civil War.
Galloway is the last Democrat to win a statewide race in Missouri, defeating Saundra McDowell by 5.8 points in 2018 – three and one half years following her appointment to the office in April 2015 by former Governor Jay Nixon.
After Josh Hawley's unseating of two-term U.S. Senator Claire McCaskill in 2018, Republicans hold every other statewide partisan office in the Show-Me State.
The other statewide race on the ballot in Missouri next year is Republican U.S. Senator Roy Blunt's open seat. However, barring a candidacy by former Governor Nixon, the GOP will be heavily favored in that race as well.
Should Missouri Republicans win both of these open seats next year, it will mark the first time since 1870 that Democrats did not hold at least one partisan statewide elected office in the state – and the first time since 1870 in which Republicans held all of them.
Note: Statewide offices during the period under analysis include seven current offices (governor, lieutenant governor, secretary of state, auditor, treasurer, attorney general, U.S. Senator), former partisan elected offices (Supreme Court judges, railroad (and warehouse) commissioner, superintendent of public instruction / schools, register of lands), and U.S. House at-large races (e.g. the Election of 1932).
Democrats have generally dominated at the ballot box in Missouri over the decades, and there has only been one other period over the last 150 years during which the party's control of these statewide office has been reduced to one seat as it is now with Galloway. From 1987 through 1992, only the lieutenant governorship was held by Democrats – Harriet Woods (through 1988) and Mel Carnahan (1989-1992).
Republicans controlled the offices of governor (John Ashcroft), secretary of state (Roy Blunt), auditor (Margaret Kelly), treasurer (Wendell Bailey), attorney general (William Webster), and held both U.S. Senate seats (John Danford and Kit Bond) during that stretch.
Republicans also largely dominated the Democrats through the 1920s when they only lost statewide elections for U.S. Senator (in 1922 and 1926), superintendent of public schools (1926), and various seats to the state Supreme Court.
Republicans last shut out the Democrats entirely from partisan statewide offices in 1869 and 1870 following a sweep of the 1868 election.
The GOP was victorious in the races for governor (Joseph McClurg), lieutenant governor (Edwin Standard), secretary of state (Francis Rodman), treasurer (W.Q. Dallmeyer), auditor (Daniel Draper), attorney general (Horace Johnson), register of lands (Joseph McGee), and all three seats on the Supreme Court (David Wagner, Philemon Bliss, Warren Currier).
The legislature then elected Republican Carl Schurz to the U.S. Senate over former Congressman John Phelps in January 1869 to succeed fellow party member John Henderson. Republicans also held the other U.S. Senate seat won by Charles Drake in 1867.
During the Elections of 1870 and 1872, the Democrats and Liberal Republicans fused together on a single ticket and won back nearly all of these seats.
Over the subsequent 60 years partisan elections ceased to be held for register of lands (last held in 1888), railroad (and warehouse) commissioner (1912), supreme court judge (1940), and superintendent of public instruction / schools (1942).
Missouri's decisive Republican turn has occurred in less than a decade – as recently as 2012 Democrats won five statewide races (governor, secretary of state, treasurer, attorney general, and U.S. Senator).
Follow Smart Politics on Twitter.