How Will Wisconsin Democrats Fare After 2022's Congressional Redistrcting?
The party could win its lowest number and percentage of U.S. House seats since the early 1950s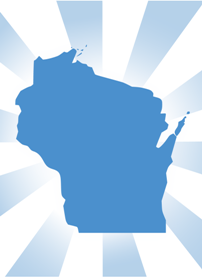 The retirement announcement of Wisconsin U.S. Representative Ron Kind earlier this month puts in jeopardy another Democratic U.S. House seat in a midterm election cycle.
Wisconsin is currently just one of two state delegations in which Republicans hold a majority of U.S. House seats among the 25 states carried by Joe Biden last November.
Wisconsin Democrats control three of the state's eight congressional districts (37.5 percent) while Democrats in Georgia hold six of 14 seats (42.9 percent).
Democrats and Republicans also share an equal number of seats in Michigan, Minnesota, and Pennsylvania – all won by Biden.
With Governor Tony Evers in office, Wisconsin Democrats will have a seat at the table as new district maps are drawn in the coming months – something they did not enjoy when the current maps were enacted approximately one decade ago when Scott Walker ran the state.
Projecting the 2022 races at this point prior to the finalization of district lines is of course presumptive, although Democrats are virtually guaranteed to always win the state's Madison- and Milwaukee-area districts no matter how the maps are drawn.
However, Rep. Kind's 3rd CD was the only Wisconsin district to host a competitive, single-digit race during the 2012 through 2020 cycles (Kind won by 2.7 points last year). As such, and given the current expectation that the 2022 midterms will see a bump for the GOP generally, there is worry among Democrats that they may emerge from the cycle with just two of the state's eight U.S. House seats.
If that should occur, it would mark the first time in 70 years since the Badger State sent less than three Democrats to D.C. as part of its U.S. House delegation.
In 1952, Milwaukee's Clement Zablocki easily won the 4th CD race as the lone Democratic victor across the state's 10 districts that cycle. [Zablocki was also the only Democrat to win a seat in 1950].
Since 1953, Wisconsin's two major parties have nearly fought to a draw with Republicans winning 155 general and special elections to the U.S. House with Democrats victorious in 148.
During the previous 70 years from 1882 to 1952, Republicans dominated at the ballot box, scoring victories in 75.7 percent of Wisconsin U.S. House contests. The GOP won 290 compared to 64 for the Democrats and 29 for third parties.
In contrast to Democrats falling short of majority U.S. House delegations in five of the 25 'Biden states,' each of the 25 states carried by Donald Trump enjoys a Republican majority delegation.
In fact, the GOP holds less than 75 percent of the U.S. House seats in just three of these states: Florida (13 of 20, 65.0 percent), Texas (23 of 36, 63.9 percent), and North Carolina (eight of 13, 61.5 percent).
Wisconsin Democrats peaked after the 1890 elections during which they won eight of nine elections to the chamber. The party also won seven of nine U.S. House races during the two cycles following Watergate – 1974 and 1976.
Follow Smart Politics on Twitter.