Jackley Eyes Historic Return to South Dakota's AGs Office
No former attorney general has been elected to, nominated for, or even been a candidate again for the office in state history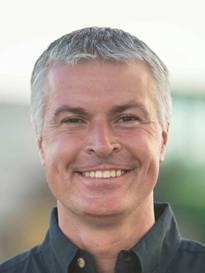 Embattled South Dakota Attorney General Jason Ravnsborg has not only staved off impeachment proceedings thus far in the state legislature but now also jail time for last September's automobile crash that killed a pedestrian.
Last Thursday, Ravnsborg entered no contest pleas to misdemeanor traffic charges and was ordered to pay fines and court costs plus public service.
Over the last year, Ravnsborg has boldly ignored calls from top GOP officials in the state to resign. His campaign website is still up and running and seeking donations although he has not declared his candidacy for a second term.
That may be academic, however, as in March of this year Ravnsborg's predecessor, former two-term AG Marty Jackley (pictured), officially launched a campaign to get his old job back.
A few weeks later, Jackley touted the support of 59 county state's attorneys.
Jackley was ineligible to run for reelection in 2018 due to term limits that prevent constitutional officers in the state from holding the same office for more than two consecutive terms.
But Jackley's 2022 campaign is still unusual on many fronts.
For starters, none of the 30 former South Dakota Attorneys General have ever returned to the office and served nonconsecutive terms.
None, in fact, were ever renominated by their respective party for attorney general.
And none – until Jackley – have ever even campaigned for their old post.
Smart Politics examined the 55 election cycles for constitutional offices in South Dakota history and found that no ex-Attorney General ever ran for their party's nomination – either during convention or primary eras.
Nominees for attorney general were selected via state convention prior to 1908 and since the late 1920s. In between, nominees were selected via direct primary.
Since 1982, only three of the 10 GOP conventions have resulted in contested balloting.
In 1986, Lawrence County State's Attorney Roger Tellinghuisen defeated Meade County State's Attorney Mike Jackley (Marty's father) for the nomination.
In 2002, Chief Deputy AG Larry Long won 64 percent of GOP convention delegate votes with 22 percent awarded to Lawrence County State's Attorney John Fitzgerald and 14 percent to Pennington County State's Attorney Glenn Brenner.
In 2018, Ravnsborg defeated the aforementioned Fitzgerald and state Senator Lance Russell for the GOP nod on the second round of balloting.
Former U.S. Attorney for the District of South Dakota Randy Seiler defeated former Oglala Lakota Attorney General Tatewin Means to garner the Democratic nomination.
The 2018 cycle became just the fourth cycle since the selection of nominees via state conventions resumed more than 90 years ago in which both parties had contested balloting for the office – all open seat contests.
Each party also saw non-unanimous balloting at their conventions in:
1936: Nominations won by Democratic special counsel for the state banking department Clair Roddewig and Republican state's attorney Sterling Clark (son of the state's seventh AG)
1942: Won by Republican state Representative George T. Mickelson and former Democratic Aurora County State's Attorney Lynn Fellows
1978: Won by Republican Vermillion attorney Mark Meierhenry and Democratic Pierre attorney Max Gors
With the criminal proceedings now completed, it remains to be seen whether the South Dakota legislature resumes impeachment proceedings. If so, Ravnsborg would become just the third attorney general in the state to have his term cut short. None – thus far – have ever resigned in scandal.
Follow Smart Politics on Twitter.