Connecticut Democrats Poised to Make History in 2022
Another sweep across the state's five congressional districts in November would give the party the largest partisan winning streak in the state during the two-party era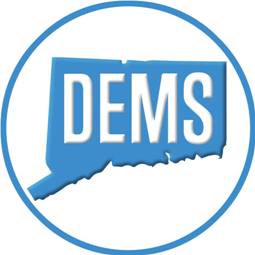 Connecticut's new congressional district lines may not be finalized until mid-February, with the state's Reapportionment Commission punting again as it failed to meet last week's deadline.
The state's five districts will now be drawn by the Connecticut Supreme Court for the second consecutive map – also doing so following the 2010 U.S. Census.
Connecticut Democrats have swept the state's five congressional districts during each of the last seven election cycles – winning a party record 35 U.S. House contests in a row dating back to 2008.
That is by far the best mark for Democrats in the state and the party is poised to set Connecticut's all-time U.S. House partisan winning streak since the dawn of the modern two-party era in the late 1820s.
[Note: During the late 18th and early 19th Centuries, Connecticut was essentially a one-party state run by the Federalists. Federalists swept the state's at-large U.S. House elections from 1794 through 1816, with only intra-party competition for the office in almost every cycle].
Prior to their current run, Connecticut Democrats had never swept all congressional districts in back-to-back cycles, running the table in only single cycles eight times: in 1836, 1842, 1852, 1912, 1936, 1940, 1958, and 1964.
Democrats are looking to eclipse the Republican Party's state record of 38 consecutive wins in U.S. House elections which they notched from 1894 through 1908.
Across that eight-cycle period, Democrats only came within single digits of victory in seven of these 38 defeats.
That streak ended in 1910 when Democratic Meriden Mayor Thomas Reilly recorded a plurality victory in the open 2nd CD race against Colonel Andrew Shepard who was on the military staff of Governor Franklin Weeks.
During the current seven-cycle Democratic winning streak, Republicans have come within 10 points of victory just six times, including two by less than five points:
2008 (4th CD): Non-profit executive Jim Himes unseated Chris Shayes by 4.0 points
2010 (4th CD): Freshman U.S. Rep. Himes defeated state Senator Dan Debicella by 6.1 points
2010 (5th CD): Two-term U.S. Rep. Chris Murphy beat state Senator Sam Caligiuri by 8.1 points
2012 (5th CD): Former state Representative Elizabeth Esty won an open seat race against state Senator Andrew Roraback by 3.3 points
2014 (4th CD): Three-term U.S. Rep. Himes won a rematch against Debicella by 7.5 points
2014 (5th CD): Freshman U.S. Rep. Esty defeated businessman Mark Greenburg by 7.4 points
Overall, Democrats have won these 35 consecutive elections since 2008 by an average of 24.7 points.
Heading into the 2006 cycle, the GOP controlled three of the state's five U.S. House districts behind Nancy Johnson, Rob Simmons, and Chris Shays. But Johnson and Simmons were defeated in 2006 and Shays was unseated in 2008.
With the exception of two-term 5th CD Congresswoman Jahana Hayes, all of the other members of the state's current U.S. House delegation have been in office since at least 2009. Reelection decisions have not yet been announced for all members.
Follow Smart Politics on Twitter.