Two-Dozen States Did Not Have Any US House Seats Flip Over the Last Decade
Two and one-half times more states failed to see a single U.S. House seat flip over the last 10 years compared to the previous decade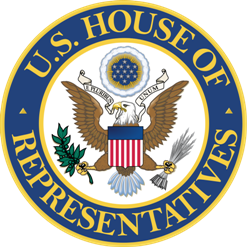 Smart Politics recently shined a light on the lack of competitiveness in U.S. House elections in one large state – Ohio – where not a single seat changed partisan hands after the election of 2012 when new congressional district maps were implemented.
While Ohio was the largest state to fit this category – with 16 U.S. House delegation members – it was one of many states across the country in which all of its residents were represented by the same political party in their respective congressional district for the entirety of the last 10 years.
In fact, 24 states did not see a single U.S. House seat flip – more than double the number of states from the previous decade.
From 2003 through 2012, there were just 10 states in which not a single U.S. House seat flipped partisan hands.
Three of these were states with a single, at-large U.S. Representative: Alaska, Montana, and Wyoming. The remaining seven were Massachusetts (10 seats), Oregon (5), Oklahoma (5), Nebraska (3), Utah (3), Maine (2), and Rhode Island (2).
All told, these 10 states accounted for just 33 of the 435 seats in the House of Representatives.
However, from 2013 through 2022, a total of 24 states did not see a single seat flip totaling 117 seats.
In addition to Ohio (16 seats), the remaining states are Indiana (9), Massachusetts (9), Tennessee (9), Maryland (8), Missouri (8), Wisconsin (8), Alabama (7), Kentucky (6), Louisiana (6), Connecticut (5), Oregon (5), Arkansas (4), Mississippi (4), Hawaii (2), Idaho (2), Rhode Island (2), and seven states with at-large U.S. Representatives – Alaska, Delaware, Montana, North Dakota, South Dakota, Vermont, and Wyoming.
With only one state legislature currently under divided political control across the country (Minnesota) it is unlikely to expect the maps implemented for the upcoming election will reverse course and be more competitive than the nation's current maps.
Follow Smart Politics on Twitter.