Ohio's Outgoing Congressional Map Makes the Record Books
Ohio is just the 2nd State with at least 15 U.S. Representatives to not see the partisan control of a single U.S. House seat flip during a redistricting cycle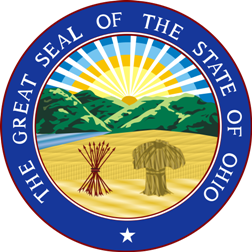 Ohio lawmakers are tasked with creating new congressional district maps over the next month after the state's Supreme Court recently found their proposed maps unconstitutionally favored Republican candidates.
Ohio has generally been considered a battleground state for several decades. Although Republicans won every election in Ohio for state constitutional offices over the last decade, Democrats did notch wins there for president in 2012 and U.S. Senate in 2012 and 2018.
All the while, Ohio Republicans controlled three-quarters of the state's congressional districts in every cycle throughout the current map that went into effect during the 2012 cycle (12 of 16 seats).
Barring an unforeseen vacancy and special election that flips a seat during the last 11 months of the 117th Congress, Ohio will become just the second large state in U.S. history where not a single U.S. House flipped during a given redistricting map.
For this analysis, Smart Politics examined U.S. House elections since the 18th Century following redistricting and the drawing of new maps in states with a delegation size of at least 15 members. [Note: Due to reapportionment and redistricting, the baseline for assessing whether any district flipped is determined from analyzing elections after years ending in '2'].
After the 2012 elections in Ohio, Republicans controlled CDs 01, 02, 04, 05, 06, 07, 08, 10, 12, 14, 15, and 16 while Democrats controlled CDs 03, 09, 11, and 13.
Each party held their respective districts during the subsequent 68 general and special elections conducted through 2021.
Prior to Ohio, only one state with 15+ U.S. Representatives had ever drawn a map in which not a single seat changed partisan control during the entirety of that map – though that state comes with a caveat.
In the early 20th Century, Texas – effectively a one-party state at the time – had a congressional district map in which Democrats held every seat. In elections for service in the U.S. House from March 3, 1903 through March 3, 1913, Democrats won all 16 seats during each of these cycles.
[Note: Texas Democrats also won every U.S. House race in the 1930s during the state's post-1930 U.S. Census map, but kept the same map (after carving three at-large seats into districts for the 1934 elections) until the 1952 cycle. It's 18th CD flipped in 1948 and 1950].
Over the decades, a dozen different states have sent delegations of 15 or more members to the U.S. House, and in 10 of these at least one seat flipped during the course of each new map: California (1933-present), Florida (1973-present), Illinois (1873-present), Massachusetts (1803-1823, 1913-1933), Michigan (1933-2003), Missouri (1893-1933), New Jersey (1963-1983), New York (1803-present), Pennsylvania (1803-present), and Virginia (1793-1853).
Ohio has been represented by at least 15 U.S. Representatives since the Election of 1832 and this is the first time no seats flipped, although the state came close once.
Following the Election of 1982, only one seat flipped across the next four cycles: in 1984, Democrat Jim Traficant knocked three-term incumbent Lyle Williams out of office from the 17th CD.
Follow Smart Politics on Twitter.