Ohio GOP Eyes First 4-Cycle Sweep of Constitutional Offices in Over a Century
If Republicans notch blowout wins akin to the 2014 cycle, will Ohio lose its battleground state status?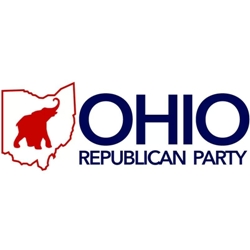 Governor Mike DeWine may have to work harder than most of his predecessors to secure a renomination bid this May, but, should he do so, the odds are rosy for the Ohio GOP that they will hold all six state constitutional offices come January.
During the 2018 midterms, every race was competitive in Ohio for the offices of governor/lieutenant governor, secretary of state, attorney general, auditor, and treasurer – each decided by less than seven points with four decided by less than four points.
But with an expected Biden drag at the top of the ticket for the Democrats and Republican incumbents running for each of these offices, the Ohio GOP is poised to accomplish a feat not seen in over 115 years.
A Smart Politics dive into Buckeye State election data finds that with a clean sweep in 2022, Ohio Republicans will have won every constitutional office for four consecutive cycles – the first time either party has done that in the state since the turn of the 19th Century.
Following Democrat Richard Cordray's special election victory for attorney general in 2008, the GOP ran the table during the 2010 Republican wave. [Although John Kasich and Mike DeWine only narrowly won their races for governor and attorney general by 2.0 and 1.3 points respectively].
Each Republican incumbent ran for another term in 2014 and each was reelected by comfortable margins between 13.2 and 30.6 points.
With a Trump drag during the 2018 midterms, Democrats made all five races for Ohio's constitutional offices competitive, but it was not enough to prevent another GOP sweep.
Ever since each of these offices has come up for reelection in the same cycle beginning in 1956, Republicans have swept them all nine times including a three-peat in 1994, 1998, and 2002 (plus 1956, 1962, 1966, and the aforementioned last three midterms). Note: Elections for lieutenant governor were on a separate ballot line through 1974.
Democrats have done so just twice over this period – during the Reagan midterms of 1982 and 1986.
From 1908 through 1954, elections for auditor were held every four years with contests for the remaining constitutional offices held every two years.
During these decades, Republicans locked in six sweeps (1914, 1920, 1928, 1938, 1942, 1946) with Democrats doing so three times (1910, 1914, 1936).
To find the last time Republicans swept each constitutional office in four or more consecutive cycles one has to go back to the late 1800s and early 1900s.
At that time, elections for governor, lieutenant governor, treasurer, and attorney general were held every two years in odd-numbered years, elections for secretary of state were held every two years in even-numbered years, and elections for auditor were held every four years in odd-numbered years.
From 1890 through 1904, Republicans won all 40 elections to these six constitutional offices: eight for Secretary of State, seven each for governor, lieutenant governor, treasurer, and attorney general, and four for auditor.
Former Democratic U.S. Representative John Pattison broke that streak in 1905 by unseating Governor Myron Herrick by 4.6 points while the rest of the GOP ticket held their respective seats.
Following the Ohio Constitution of 1851 – which put several of these offices on direct election ballots for the first time – until 1908, Democrats swept cycles with multiple seats on the ballot just four times: 1851, 1853, 1877, and 1883.
Republicans did so 20 times: 1855, 1857, 1859, 1864, 1865, 1867, 1869, 1871, 1875, 1879, 1881, 1885, 1887, 1891, 1893, 1895, 1897, 1899, 1901, and 1903.
[It should be noted that for decades several other non-constitutional (or non-executive) state offices were conducted in partisan statewide elections including clerk of the Supreme Court, Food and Dairy Commissioner, members to the Board of Public Works, State School Commissioner, and justices to the Supreme Court].
Follow Smart Politics on Twitter.