Could Missouri Democrats Pick Up a Senate Seat in 2022?
Two of the six Democratic U.S. Senate pick-ups in the Show-Me State have occurred during GOP-friendly cycles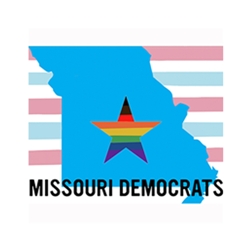 With four and one-half months before the primary, all signs still point to former Missouri Governor Eric Greitens being right in the mix (if not the frontrunner) in the competitive fight for the Republican U.S. Senate nomination in the open seat race.
A record 18 Missouri GOPers filed for the race in a state where many party leaders fear defeat may be clutched from the jaws of victory if the former governor (who resigned in scandal in 2018) wins the August 2nd primary.
New Trafalgar Group polling shows Greiten's main challengers – Attorney General Eric Schmitt and U.S. Representative Vicky Hartzler – are poised to easily defeat both Democratic frontrunners (former state Senator Scott Sifton and national security expert Lucas Kunce).
However, Greitens remains in a statistical tie with each of them in a state that has become increasingly red in recent years.
During a midterm election cycle in which Republicans would seem to have a distinct edge (with Democratic standard bearer Joe Biden languishing with fairly poor approval ratings), the prospect of losing what should be a safe U.S. Senate seat might bring to mind other questionable GOP nominations over the last decade such as Missouri's own Todd Akin in 2012 (losing to incumbent Claire McCaskill) or Richard Murdock of Indiana in 2012 (losing to Joe Donnelly).
However, those GOP losses came during a fairly Democratic-friendly election cycle in which Democrats made modest gains in each legislative chamber.
A loss of Missouri's U.S. Senate seat during the 2022 midterms, however, would be more akin to the loss of Alabama's U.S. Senate seat during 2017's special election, in which controversial Roy Moore was defeated by Democrat Doug Jones.
During the direct election era, Missouri Democrats have managed to pick off Republican-held seats six times.
Four of those came during cycles against one-term incumbents while Democrats gained ground in congressional elections nationally:
In 1926, three-term U.S. Representative Harry Hawes defeated appointed U.S. Senator George Williams by 4.2 points in a special election (and simultaneously by 3.6 points in the general). Meanwhile, Democrats netted seven U.S. Senate seats and 11 seats in the U.S. House.
In 1934, Jackson County Court Judge Harry Truman easily unseated Senator Roscoe Patterson by 19.8 points as Democrats notched a net gain of nine seats in each chamber.
In 2000, Governor Mel Carnahan died in a plane crash three weeks prior to the election, but still defeated incumbent John Ashcroft, with Carnahan's widow, Jean, subsequently appointed to the seat. Democrats netted four senate seats that cycle and one in the U.S. House.
In 2006, Auditor Claire McCaskill eked out a 2.3-point win against Senator Jim Talent while Democrats netted six U.S. Senate seats and 31 in the U.S. House.
Of course, the national electoral landscape does not appear to be as sunny for Democrats in 2022, and certainly not in Missouri.
However, there have been two cycles – many decades ago – during which Missouri Democrats picked off GOP-held U.S. Senate seats (also against first-term incumbents) while the party flailed nationally.
In 1950, former three-term U.S. Representative Thomas Hennings defeated Forrest Donnell by 7.3 points despite the GOP netting five U.S. Senate seats and 28 in the U.S. House.
In 1952, former U.S. Air Force Secretary Stuart Symington unseated James Kem by 8.1 points while the GOP netted a modest two seats in the chamber plus 22 in the U.S. House.
With nearly 20 candidates slated to appear on the GOP U.S. Senate primary ballot this cycle, a relatively low but loyal group of Greitens supporters could be enough to put him over the edge.
The lowest percentage with which a major party nominee has won a U.S. Senate primary in Missouri to date is the 31.4 percent received by U.S. Attorney Roscoe Patterson in 1928, edging former U.S. Representative Nathan Frank in a six-candidate field.
Five other candidates have been nominated with less than 40 percent of the vote: Democratic Assistant Secretary of State Breckinridge Long in 1920 (37.4 percent), Republican Kansas City lawyer R.R. Brewster in 1922 (33.4 percent), Democratic Lieutenant Governor Thomas Eagleton in 1968 (36.7 percent), Democratic St. Louis City Council member Geri Rothman-Serot in 1992 (35.6 percent), and six-term Republican U.S. Representative Todd Akin in 2012 (36.1 percent).
Follow Smart Politics on Twitter.