A Brief History of Nebraska US House Special Elections
The nation's fifth longest and sixth largest special election drought will come to an end this year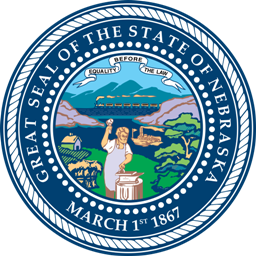 Nine-term Nebraska U.S. Representative Jeff Fortenberry resigned effective today, following his conviction by a federal grand jury of three felonies including concealing illegal campaign contributions.
The forthcoming 1st CD special to complete the remainder of Fortenberry's term will be the first special election in the state since December 1951 – the fifth longest current span between specials behind only Idaho (which has never held a special for the chamber), Delaware (November 1900), New Hampshire (January 1932), and Maine (October 1951).
This will be the ninth U.S. House special in Nebraska since statehood in 1867.
Nebraskans voted in eight specials during the first 197 elections to the chamber through 1951 – or approximately one out of every 25 elections – but none during the 110 elections held since, from 1952 through the 2020 cycle.
The most recent special was held on December 4, 1951 following nine-term Republican Karl Stefan's death at the age of 67 from a cardiovascular collapse two months prior.
Republican farmer and school administrator Robert Harrison easily held the seat for the GOP with a 41.1-point win against Fremont Mayor Carl Olson.
The first U.S. House special in the state occurred in the 2nd CD in November 1889 to fill the vacancy after the passing of four-term Republican James Laird in August of that year at the age of just 40 from bacterial blood poisoning.
Two-term Republican Secretary of State Gilbert Laws won the special against newspaper editor C.D. Casper by 13.1 points to serve out the remainder of the term. He did not seek reelection in 1890.
A decade later, two-term Populist William Greene of the 6th CD passed away at age 49 in March 1899 from heart failure due to an excessive use of alcohol.
The seat remained vacant for more than seven months when Populist attorney and former 13th Judicial District judge William Neville held the seat for his party with a 6.7-point win against Republican Judge Moses Kinkaid.
Another vacancy arose just a few cycles later in March 1905 – although not due to a lawmaker's passing. Republican Elmer Burkett, who had just been elected to a fifth term to the 1st CD, resigned at the start of the 59th Congress having recently been elected U.S. Senator.
Former GOP state Representative Ernest Pollard won the July 1905 special by 18.4 points over Democratic Lincoln Mayor Francis Brown.
However, death befell another Nebraska legislator in September 1911 when two-term 3rd CD Democrat James Latta died at the age of 64 upon suffering a relapse from gallstone surgery.
Democratic attorney and former Dodge County Superintendent of Schools Dan Stephens defeated West Point newspaper editor James Elliott by 9.5 points in that November's special.
Two specials were held in Nebraska during the November 1922 cycle.
A 1st CD vacancy was caused by the resignation of four-term Republican Charles Reavis in June 1922 to become a special assistant to the U.S. Attorney General to prosecute fraud cases related to World War I.
Democrats narrowly flipped the seat in November behind former Governor John Morehead who defeated state House Speaker Walter Anderson by 3.9 points. This marks the only seat to flip in a Nebraska U.S. House special election.
Another special was held that same day to fill the vacancy caused by the death of 10-term 6th CD Republican Moses Kinkaid in July 1922. Kinkaid died at the age of 66 from multiple maladies that had been ailing him for several months.
Former Republican probate judge and Broken Bow Mayor A.R. Humphrey won election to fill out the term with a 9.7 point victory against Democratic newspaper editor Will Maupin of Gehring. Humphrey did not simultaneously run for the full term.
Lastly, freshman Republican John Heinke had served only a year in congress when he passed at the age of 57 in January 1940 from injuries sustained from an automobile crash in a snowstorm near Morrilton, Arkansas a week prior.
The April 1940 special was won by Republican Nebraska City News-Press publisher J.W. Sweet, defeating Tecumseh attorney and former state Senator Charles Dafoe by 12.3 points.
The 110 consecutive U.S. House elections without a special in Nebraska is currently the nation's sixth largest streak behind Minnesota at 176 (ending this summer), Iowa (173), Tennessee (144), Colorado (124), and Idaho (122).
Follow Smart Politics on Twitter.