Kendra Horn and a Review of Oklahoma US Reps Running for the US Senate
More than 70 years have passed since the last time a sitting or former Democratic U.S. Representative won a U.S. Senate seat in the Sooner State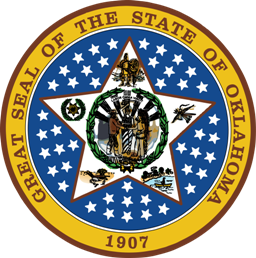 Due to the resignation of Jim Inhofe, Oklahoma will host two U.S. Senate elections in the same cycle this autumn for the second time in eight years.
Republicans, who have won each of the last 12 elections in the deep red state, are expected to handily win each of them.
However, those expectations did not dissuade former Democratic U.S. Representative Kendra Horn (2019-2021, 5th CD) from filing to run in the special election to succeed Senator Inhofe.
Horn, the only Democrat to notch a victory across the 32 elections for federal office held in the state since Dan Boren's 2nd Congressional District win in 2010, adds her name to a long list of ex- and sitting Oklahoma U.S. Representatives to make a run at a U.S. Senate seat.
In fact, each of the last three Oklahomans to win U.S. Senate seats (each Republicans) came from the lower legislative chamber.
Inhofe (1987-1994, 1st CD) was in his fourth term when he won a 1994 special after the resignation of Democrat David Boren.
Tom Coburn (1995-2001, 2nd CD) was a former three-term U.S. Representative who was out of office nearly four years when he won an open seat race in 2004.
James Lankford (2011-2015, 5th CD) served two terms when he won Coburn's open seat in 2014.
Three other Republican U.S. Representatives have made U.S. Senate bids:
1920: Freshman John Harreld (1919-1921, 5th CD) was elected to the chamber
1932: Former one-term Representative Ulysses Stone (1929-1931, 5th CD) placed third in the GOP primary behind attorney and oilman Wirt Franklin
1948: Four-term congressman Ross Rizley was nominated but lost the general election by 24.9 points to former Governor Robert Kerr
On the Democratic side, it has been more than 70 years since the last time a sitting or former Democratic U.S. Representative won a U.S. Senate seat.
In 1950, six-term congressman Mike Monroney (1939-1951, 5th CD) ousted four-term Democratic Senator Elmer Thomas in a run-off from a seven-candidate primary field en route to his first of three terms in the chamber.
During the subsequent decades, there have been seven more bids by Democratic U.S. Representatives – all failed:
1972: Ten-term congressman Ed Edmondson (1953-1973, 2nd CD) won the Democratic nomination but fell 3.9 points shy of defeating former Governor Dewey Bartlett in an open seat race
1974: Edmondson won his party's nomination again (beating former Attorney General and Corporation Commissioner Charles Nesbitt in the primary runoff), but, despite anti-GOP Watergate winds, could not unseat Senator Henry Bellmon in the general – losing by 0.5 points
1974: In that same cycle, former eight-term Representative Wilburn Cartwright (1927-1943, 3rd CD) placed a distant third in the Democratic primary with 5.9 percent at the age of 82
1978: Edmondson made his third and final U.S. Senate bid, but lost a primary run-off to Governor David Boren
1986: Seven-term congressman James Jones (1973-1987, 1st CD) lost the general election to Senator Don Nickles by 10.4 points
1994 (special): Seven-term Representative Dave McCurdy (1981-1995, 4th CD) lost to fellow delegation member Jim Inhofe
2004: Two-term Democrat Brad Carson (2001-2005, 2nd CD) lost an open seat race to former GOP U.S. Representative Tom Coburn by 11.5 points
From the first primary for the office in 1912 through 1948, a total of 12 U.S. Senate candidacies were made by ex- or sitting Democratic U.S. Representatives:
Two resulted in victory:
1926: Two-term Democrat Elmer Thomas (1923-1927, 6th CD)
1936: Freshman Josh Lee (1935-1937, 5th CD)
One was nominated but lost the general election:
1920: Seven-term Representative Scott Ferris (1907-1913, 5th CD; 1913-1921, 6th CD) – losing to the aforementioned freshman John Harreld
Nine lost the Democratic primary:
1924: Two-term congressman Everette Howard (1919-1921, 1923-1925, 1st CD) placed second
1936: Governor and former one-term Representative Ernest Marland (1933-1935, 8th CD) lost the primary runoff
1938: Freshman Gomer Smith (1937-1939, 5th CD) placed second
1938: Governor Marland lost his second bid for the Democratic nomination, finishing in third place
1942: Former two-term Representative and ex-Governor Alfalfa Bill Murray (1913-1915, at-large; 1915-1917, 4th CD) placed third. [Note: Murray also tried to run as an independent in the 1938 U.S. Senate election but the state Supreme Court ruled he missed the filing deadline].
1944: Seven-term congressman Wesley Disney (1931-1945, 1st CD) placed second
1948: In his second bid, Gomer Smith lost the primary run-off to former Governor Robert Kerr
1948: Freshman Glen Johnson (1947-1949, 4th CD) placed fifth
1948: Former congressman Wilburn Cartwright (1927-1943, 3rd CD) finished in sixth and would wait 26 years before his next U.S. Senate run
Brad Carson's 11.5-point loss to Tom Coburn in 2004 is the closest Democrats have come during the party's current 12-seat losing streak – with an average deficit of 27.8 points.
A loss by Horn by fewer than 15 points in November would probably rate as a strong showing in a midterm cycle that looks particularly bleak for the party controlling the White House and congress.
Follow Smart Politics on Twitter.