Nebraska GOP Gubernatorial Primary Field Makes History Tuesday
A record nine candidates squared off resulting in another plurality winner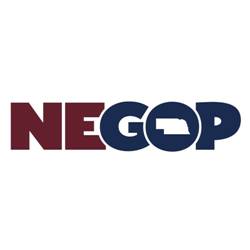 As expected, the battle for the Republican nomination for governor in Nebraska was a close affair on Tuesday, with farmer and University of Nebraska Board of Regents member Jim Pillen eking out a 3.6-point victory against Donald Trump-backed businessman Charles Herbster with state Senator Brett Lindstrom also falling short by just single digits.
The 2022 GOP primary field of nine candidates was the largest in Nebraska Republican Party history across the 44 primaries for the office conducted since the first such contest in 1908.
The state twice previously saw eight Republicans suit up in a gubernatorial primary – the open seat 1946 contest won by former Elgin school superintendent and newspaper publisher Val Peterson and the open 1986 primary won by Treasurer Kay Orr.
An average of four Republicans have appeared on Nebraska GOP gubernatorial primary ballots over the decades, with only two running opposed: incumbent George Sheldon in 1908 and long-serving state legislator Richard Marvel in 1974.
Pillen won on Tuesday with just one-third of the vote – 33.4 percent – in what is now the sixth consecutive plurality victory by a Nebraska Republican in a gubernatorial primary without an incumbent on the ballot joining U.S. Representative Charles Thone in 1978 (45.3 percent), Kay Orr in 1986 (40.1 percent), businessman Gene Spence in 1994 (38.1 percent), Lincoln Mayor Mike Johanns in 1998 (40.0 percent), and business executive Pete Ricketts in 2014 (26.5 percent).
Pillen's 33.8 percent ranks as the fourth lowest support registered by a GOP nominee for the office trailing Ricketts' record-setting 26.5 percent in 2014, Governor Samuel McKelvie's 32.5 percent in 1920, and Judge Abraham Sutton's 32.7 percent in 1916.
It was the eighth time a GOP candidate was nominated for governor with less than 40 percent of the vote in Nebraska. Former state Senator Robert Howell in 1914 (34.9 percent), state Senator Dwight Griswold in 1932 (36.3 percent), state Senator John Cooper in 1960 (37.7 percent), and Gene Spence in 1994 (38.1 percent) complete the list.
Pillen's 3.6-point victory margin over Herbster is the fifth most closely-decided race for the GOP gubernatorial nomination in Nebraska:
1922: Charles Randall defeated former Wymore Mayor and state Senator Adam McMullen by 0.6 points
1916: Abraham Sutton beat former Lieutenant Governor Samuel McKelvie by 0.8 points
2014: Pete Rickets nipped Attorney General Jon Bruning by 1.0 point
1932: Dwight Griswold defeated state Senator Kenneth Wherry by 2.7 points
The average margin of victory across the 44 GOP primaries since 1908 has been 34.4 points.
The nine-candidate 2022 field ties a state record joining the 1934 Democratic primary which saw state Engineer Roy Cochran emerge as the victor in a field of nine gubernatorial hopefuls.
Pillen will face Democratic state Senator Carol Blood in the general election.
Follow Smart Politics on Twitter.