How Many Plurality Gubernatorial Winners Will Be Elected in 2022?
There was a higher rate of governors elected without majority support in the 2010s than in any decade over the last century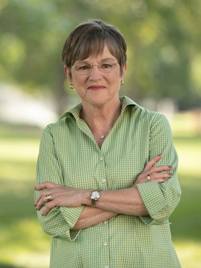 Although it seems red states are getting redder and blue states are becoming bluer, it is virtually an iron-clad guarantee that during each midterm election cycle, multiple states will elect their governor with evenly divided and less than majority support.
Over the last 14 midterms spanning more than a half-century, only one cycle has had less than four states elect plurality winners (in 1998, when only Colorado Democrat Bill Owens (49.1 percent) and Minnesota Reform Party nominee Jesse Ventura (37.0 percent) failed to eclipse the 50 percent mark).
What's more, the previous decade – the 2010s – produced the highest rate of plurality winning gubernatorial elections in 100 years.
From 2010 through 2019, a total of 33 of the 146 gubernatorial elections resulted in a plurality winner, or 22.6 percent – continuing a rise from the 1980s (9.8 percent), 1990s (16.0 percent), and the 2000s (19.7 percent).
The last time the nation saw a higher rate of governors elected without a majority was in the 1910s when an astounding 40.0 percent of victorious candidates emerged with a plurality (76 of 190 elections).
That boost was buoyed in large part by the impact of the Progressive Party during the 1912 cycle – a year in which an astounding 26 of 33 elections resulted in a governor who did not receive majority support (78.8 percent). Between 1912 and 1915, 48 of 73 elections for governor had plurality winners (65.8 percent).
So far during the 2020s, none of the 13 gubernatorial elections have resulted in a plurality victory.
That will certainly change in November, where the magic recipe of competitive races and modestly strong third party candidates could bring about pluralities in several states.
Major party nominees and ballot access for independents and third party candidates are yet to be solidified in many states, but the pool of states that stand a good chance to elect plurality winners include:
Connecticut: Pluralities in two of the last three elections. 2018 GOP nominee Bob Stefanowski seeks a rematch against Governor Ned Lamont (elected with 49.4 percent in 2018) with a Libertarian (Aaron Lewis) in the race.
Florida: Pluralities in each of the last three elections. Governor Ron DeSantis currently boasts strong approval ratings in what will likely be a contest against former GOP governor Charlie Crist, a Libertarian (Hector Roos), and a few independent candidates on the ballot.
Kansas: Pluralities in the last two elections. Democratic Governor Laura Kelly (pictured at top) is set to face Attorney General Derek Schmidt with Republican state Senator Dennis Pyle launching an independent bid earlier this month.
Maine: Pluralities in four of the last five elections. Former GOP Governor Paul LePage is challenging Governor Janet Mills with an independent physician (Sam Hunkler) also running for the seat.
Minnesota: Pluralities in four of the last six elections. DFL Governor Tim Walz is poised to battle Republican physician Scott Jensen along with nominees from Grassroots-Legalize Cannabis, Legal Marijuana Now, and Socialist Workers parties.
Nevada: Pluralities in two of the last four elections. The vote for Democratic Governor Steve Sisolak and Republican Joe Lombardo in this competitive state will be chiseled away by Libertarian and Independent American nominees along with multiple independent candidates.
Oregon: Pluralities in three of the last six elections. The open seat race between former Democratic state House Speaker Tina Kotek and former GOP state House Minority Leader Christine Drazan also includes Libertarian and Constitution Party nominees, a former Democratic state Senator running as an independent, and two other non-affiliated candidates.
Alaska (plurality winners in two of the last four elections) is now subject to a new election law that will place the top four candidates at the primary – regardless of party – on the general election ballot. GOP Governor Mike Dunleavy and former independent Governor Bill Walker are sure to draw two additional opponents and a plurality outcome is quite feasible after all first-choice votes are counted (and, possibly, after the subsequent ranked choice voting tally is completed as this method of voting does not always result in majority winners as intended).
Pluralities might also surface in Rhode Island (two of the last three elections) and Wisconsin (two of the last six).
Since 1900, there have been nearly 280 plurality winners in gubernatorial elections out of more than 1,900 contests (14.4 percent overall).
Follow Smart Politics on Twitter.