How Many Missouri US Senate Primary Records Will Fall This Cycle?
A record number of candidates are poised to slice the Republican vote into historically small pieces next month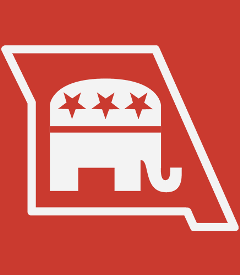 Less than a month out from Election Day, all signs still point to a very tight three-way race for the Republican U.S. Senate nomination in Missouri with former Governor Eric Greitens, U.S. Representative Vicky Hartzler, and Attorney General Eric Schmitt in a dead heat.
All three candidates have held the edge in horserace polling matchups since this spring, with a new Trafalgar survey finding the three candidates separated by just a percentage point with none recording the support of a quarter of likely primary voters.
As has been the case in a number of states already this cycle, Republicans are landing on the primary ballot in record numbers.
In Missouri, voters will have the choice of a staggering 21 candidates in the GOP primary – more than five times the party average of 4.1 candidates across the 41 previous primaries held for the office since 1908.
That shattered the prior state Republican mark set in 2018 when Josh Hawley led a field of 11 candidates to win his party's U.S. Senate nomination.
It also sets a state record, besting the 14 Democrats who ran in 1992 to take on incumbent Kit Bond. Saint Louis County Councilwoman Geri Rothman-Serot won that race.
However, despite the large number of candidates in those contests, they ended up being blowouts: Hawley won by 48.8 points and Rothman-Serot was victorious by 24.9 points.
No 2022 Republican hopeful has reached the 30 percent mark in polling over the last half-year and so it is quite possible that the winning candidate could emerge with the lowest ever primary support in a Missouri U.S. Senate race.
To be sure, with 21 names on the ballot, there are plenty of opportunities for voters to further depress the vote of the eventual winner, by backing other establishment (e.g. U.S. Representative Billy Long, state Senator Dave Schatz) or non-establishment (e.g. gun-wielding attorney Mark McCloskey) candidates.
The current Missouri record is held by Roscoe Patterson. A former U.S. Representative, Patterson won the 1928 GOP primary with just 31.4 percent edging ex-congressman Nathan Frank and former state Senator David Proctor by 3.4 points and 5.0 points respectively. Just six candidates were on the ballot in that cycle.
While the eventual 2022 nominee may be hobbled a bit by the hard-fought Republican primary, most political observers believe the GOP is a shoo-in to retain Roy Blunt's open seat, unless the scandal-plagued Greitens is the winner.
The crowded field and three-way battle could also set the party record for the closest U.S. Senate primary race in state history.
Only four of the 41 GOP U.S. Senate primaries in Missouri have been decided by single digits with the closest call coming in 1956 when Neosho attorney Herbert Douglas defeated St. Louis attorney Albert Schoenbeck by 2.3 points.
The other competitive races were held in:
1922: Kansas City attorney R.R. Brewster notched an 8.1-point win against St. Louis banker, real estate investor, and oil operator Williams Sacks
1928: The aforementioned Roscoe Patterson landed a 3.4 point victory against fellow ex-U.S. Representative Nathan Frank
2012: U.S. Representative Todd Akin defeated business executive John Brunner by 6.1 points
Nine Democratic primaries have been decided by less than 10 points since 1908 with three by less than two points:
1922: Incumbent James Reed held off former assistant U.S. Secretary of State Breckinridge Long by 1.5 points
1940: U.S. Senator Harry Truman defeated Governor Lloyd Stark by 1.2 points
1950: Former U.S. Representative Thomas Hennings beat state Senator Emery Allison by 1.0 point
The Missouri primary will be held on August 2nd.
Follow Smart Politics on Twitter.