Ellison, Blaha Survive 2nd Closest Races for AG, Auditor in Minnesota History
It had been 66 and 88 years respectively since the state had hosted elections as competitive as these 2022 contests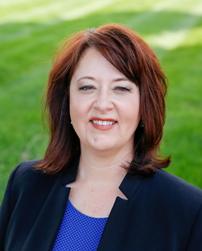 Despite once again running behind the top of the ticket, Minnesota Attorney General Keith Ellison eked out a reelection victory against Republican attorney Jim Schultz.
With nearly all votes counted, Ellison holds a 0.83-point lead over Schultz.
Meanwhile, Auditor Julie Blaha escaped with a 0.34-point win against Ryan Wilson with an advantage of less than 9,000 votes.
When the elections are certified this month, each will go down in the state record books as the second most narrowly decided for the respective office in Minnesota history.
Blaha's 0.3-point victory is the closest race for Auditor since 1934 when Republican Stafford King won a second term by 0.07 points with 38.76 percent of the vote against Farmer-Laborite John Lyons of Le Center. St. Paul Democratic retail clothing salesman Patrick Delaney placed a distant third.
The election was subject to a recount and Lyons filed an election contest lawsuit in December 1934 but it was dismissed by a Ramsey County District Court in February 1935. King received his certificate of election in March 1935 with a final advantage of 1,031 votes.
Eight of the remaining 42 elections for Auditor held between 1857 and 2018 were decided by less than five points including two others by less than a point:
1970: Former GOP State Commissioner of Administration and Taxation Rolland Hatfield of Roseville defeated DFL Gustavus Adolphus College political science instructor Jon Wefald of Saint Peter by 0.74 points
2002: Republican Eagan Mayor Pat Anderson beat DFL Treasurer Carol Johnson by 0.70 points
The 2022 contest between Ellison and Schultz was the closest election for Attorney General in Minnesota since 1956 when DFL incumbent Miles Lord ran ahead of Adlai Stevenson at the top of the ticket to eke out a 0.42-point win against Assistant Hennepin County Attorney Keith Kennedy.
Of the 68 elections for the office since statehood, no others have been decided by less than 2.5 points.
The DFL has now won 14 consecutive elections for Attorney General since 1970.
Follow Smart Politics on Twitter.