Massachusetts Democrats Extend US House Streak to 137
Bay State Democrats have now won 96 more consecutive elections to the chamber than any other non-Southern state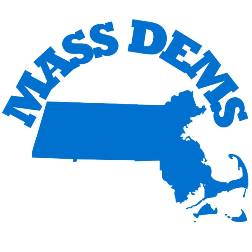 With all nine incumbents coasting to large double-digit election victories on Tuesday, Massachusetts Democrats have padded their winning streak in U.S. House elections to a remarkable 137 in a row.
The party now has the eighth longest state Democratic winning streak for the office in the nation – leapfrogging Florida (136, 1884-1952) and North Carolina (132, 1930-1950) this cycle.
Since the founding of the Democratic Party more than 190 years ago, the party's winning streak in Massachusetts is more than three times as large as that achieved in any state outside of the Deep South, where there was effective one-party Democratic rule in many states for nearly three-quarters of a century.
The last time Massachusetts Democrats lost a U.S. House seat was 30 years ago in 1992 when nine-term incumbent Joseph Early was defeated in the 3rd CD by GOPer Peter Blute and seven-term Congressman Nicholas Mavroules lost in the 6th CD to Republican Peter Torkildsen. These two GOP incumbents held their seats in the 1994 cycle.
Since then, Democrats have recorded 137 consecutive victories in general and special elections conducted from 1996 through the 2022 cycle.
Republicans have come within 10 points of winning a Massachusetts U.S. House election in just seven of these 137 elections.
Among the Northeastern, Western, and Midwestern states, the 137-seat run in Massachusetts is 96 seats more than the next closest state – Rhode Island at 41.
Rhode Island Democrats swept every U.S. House race for a 38-year period from 1940 through 1978.
Only four other states in these three regions have tallied Democratic streaks of more than 30 consecutive elections: Maryland at 40 in a row (1930-1941), New Mexico at 33 (1930-1966), and Washington at 30 (1932-1940). [Note: Maryland is technically classified as a southern state by the U.S. Census Bureau]. Connecticut Democrats are waiting on the final results of the 5th CD to determine if their current party streak of 35 has reached 40 in a row since 2008.
It will take some years before Bay State Democrats have a shot at catching any of the remaining states ahead of them: Georgia (410, 1892-1962), Alabama (313, 1900-1962), Mississippi (294, 1884-1962), Arkansas (258, 1890-1958), South Carolina (245, 1896-1964), Louisiana (225, 1918-1970), and Texas (198, 1931-1946).
Follow Smart Politics on Twitter.