Connecticut Democrats Set New US House Electoral Record
The party breaks a mark set by Republicans in the state more than a century ago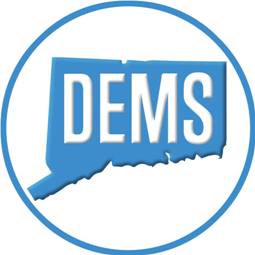 With the call on Thursday of Connecticut's 5th Congressional District in favor of two-term incumbent Jahana Hayes, Democrats swept all five U.S. House races in the state for an eighth consecutive cycle.
Since 2008, Democrats have now won 40 consecutive U.S. House elections, not only adding to their party record but also setting a new record in the Nutmeg State for the longest partisan winning streak for the office since the founding of the modern two-party system in 1828.
Democrats eclipsed the 38-election streak recorded by Connecticut Republicans more than a century ago from 1894 to 1908.
During that 14-year period, the GOP won all 36 general elections plus special elections in 1902 and 1905.
[It should be noted that prior to the modern two-party era, Federalists won more than seven-dozen consecutive U.S. House elections in Connecticut between 1794 and 1816].
While official figures will not be available for a few weeks, the Democratic victories this cycle were much narrower than during the previous seven cycle sweeps.
Across the five districts, Democrats won by an average of 15.3 points this November – compared to a 24.7-point average margin of victory during the 35 contests held from 2008 to 2020.
Democrats won the state's five congressional districts by an average of 32.1 points in 2008, 18.2 points in 2010, 30.6 points in 2012, 20.4 points in 2014, 26.8 points in 2016, 23.8 points in 2018, and 21.3 points in 2020.
Congresswoman Hayes' narrow 0.8-point victory against former State Senator George Logan was just the seventh U.S. House election decided by single digits in Connecticut during this 40-election winning streak by the Democrats and the first competitive race for the office since 2014.
At 40 straight victories, Connecticut Democrats own the second largest active Democratic U.S. House winning streak in the country, behind the 137 straight wins recorded by the party in Massachusetts.
Rhode Island (30), Hawaii (15), and Vermont (nine) round out the Top 5.
Follow Smart Politics on Twitter.