Libertarians Set Multiple Party Records in 2022 Gubernatorial Races
The nation's largest third party set record highs in races for governor in seven states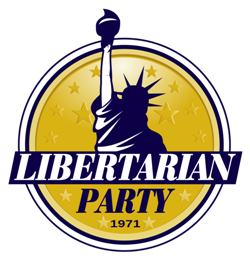 While no third party or independent candidates came close to winning governorships during the 2022 midterms, several set state records nonetheless.
Libertarians led the way with seven of their nominees setting state party records.
Wyoming's Jared Baldes had the strongest showing with 4.2 percent – besting Dave Dawson's 3.9 percent in 1998. Libertarians have run a gubernatorial candidate in the Cowboy State in seven of the last eight cycles since 1994.
In Nebraska, Libertarians ran just their second nominee for governor – Scott Zimmerman – whose 3.9 percent was a tad higher than Scott Elworth's 3.5 percent in 2014.
Alabama Libertarians fielded a nominee for governor for the first time in 20 years. Jimmy Blake's 3.3 percent set a new mark for the party, nearly doubling John Sophocleus' 1.7 percent in 2002.
In Iowa, Libertarians have had gubernatorial nominees in nine cycles dating back to 1978, and Rick Stewart was the first to eclipse the two percent mark. His 2.4 percent bested Lee Hieb's 1.8 percent in the 2014 cycle.
New Mexico Libertarians made a strong debut with their first nominee to appear on a gubernatorial ballot – Karen Bedonie won 2.4 percent. [In 1990, Joseph Knight won 0.2 percent in a write-in campaign for the party].
In Maryland, the party has run nominees in five gubernatorial elections, including each of the last four, and David Lashar's 1.52 percent narrowly eclipsed Shawn Quinn's 1.46 percent in 2014.
Finally, in Rhode Island, Libertarians had a 46-year gap between gubernatorial nominees, and Elijah Gizzarelli's 0.8 percent easily beat Stewart Engel's 0.2 percent from 1976.
In addition to the Libertarians, three other third party candidates set state records – by virtue of their candidacy being the first for governor by the party in their respective states:
In Minnesota, Legal Marijuana Now nominee James McCaskel won 1.2 percent. The party had earned major party status following Michael Ford's 5.3 percent showing in the race for Auditor in 2018. U.S. Senate nominee Kevin O'Connor then won 5.9 percent in 2020 as Tina Smith was elected to a second term.
In Maryland, Working Class nominee David Harding won 0.9 percent
In Pennsylvania, Keystone nominee Joe Soloski received 0.4 percent finishing in last place in the five-candidate field
It should be noted that the strongest showings across the country were by independents – though none of them set state records.
Former Alaska Governor Bill Walker received 20.8 percent – falling far short of his own record of 48.1 percent set in his 2014 victory.
Idaho's Ammon Bundy nearly bested Democratic nominee Stephen Heidt with his 17.2 percent showing. That is the second best showing for an independent gubernatorial candidate in state history behind Mora farmer Sherman Fairchild's 20.1 percent. [Fairchild was backed by the Nonpartisan League].
In neighboring Oregon, former Democratic State Senator Betsy Johnson's support cratered in the closing months of the campaign, but ended up with 8.6 percent which is fifth best for an independent in state history.
Follow Smart Politics on Twitter.