Should Presidential Candidates Announce Early Or Late?
Only a few nominees over the last half century were the first or last of their party to file, with the average announcement date still a month away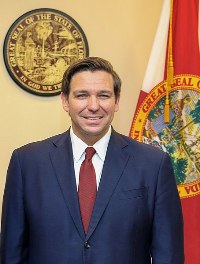 The number of candidacies for the presidency has continued to grow this month, with Democrat Robert Kennedy, Jr. and Republicans Asa Hutchinson and Larry Elder all officially launching in April – with several more names expected to suit up and make it official in the coming weeks, including President Joe Biden.
While the conventional wisdom is that candidates need to announce early to line up key staff and advisers, there is little evidence to suggest such a maneuver is crucial to win the nomination – or that candidates who have yet to file this cycle are somehow late to the party.
Across the 200+ Democratic and Republican presidential bids from 1972 to 2020, the average announcement date landed 519 days out from the general election, or the equivalent of June 5, 2023 this cycle.
Non-incumbent candidates who won their party's nomination launched their campaign an average of 533 days out from the general election, or May 22nd.
In fact, since 1972, just two non-incumbent candidates who were the first to announce their campaigns became their party's nominee.
During the 1972 cycle, South Dakota U.S. Senator George McGovern was the first of 15 candidates to announce (January 18, 1971) – doing so eight months before the next contender (Oklahoma U.S. Senator Fred Harris on September 24th).
And in the 2000 cycle, Vice President Al Gore was the first Democrat in the race – launching his campaign on June 16, 1999 – in what would become a one-on-one (non-competitive) matchup against former New Jersey U.S. Senator Bill Bradley, who announced nearly three months later.
Only two other nominees were even among the first three candidates to file for their party.
In the 1976 cycle, Georgia Governor Jimmy Carter announced his candidacy during his last month in office (December 2, 1974) becoming the second Democrat to do so out of 14, following only Arizona Congressman Mo Udall (November 23, 1974).
In the 1984 cycle, former Vice President Walter Mondale was the third of eight candidates to announce (February 21, 1983) – a few weeks after California U.S. Senator Alan Cranston (February 2) and a few days following Colorado U.S. Senator Gary Hart (February 17).
Of course, this cycle may be unique with a former president running for his old job for the first time in more than a century, as Donald Trump became the first Republican in the field last November 15th.
It also cannot be said that being the last to file is the secret sauce to win a party's nomination. Among non-incumbents, only Ronald Reagan has threaded that needle.
Reagan was already a household name when he announced his 1980 presidential bid on November 13, 1979. The former California Governor had previously mounted two unsuccessful White House campaigns in 1968 and 1976 – when he nearly defeated President Gerald Ford.
In the 1980 cycle, Reagan was the last of 11 Republicans to jump in the race following Illinois Congressman Phil Crane (August 2, 1978), former Ambassador Ben Fernandez (November 29, 1978), former Minnesota Governor Harold Stassen (December 7, 1978), former Texas Governor John Connally (January 24, 1979), U.S. Senator Lowell Weicker of Connecticut (March 12, 1979), former CIA Director George H.W. Bush (May 1, 1979), Kansas U.S. Senator Bob Dole (May 14, 1979), Illinois Congressman John Anderson (June 8, 1979), South Dakota U.S. Senator Larry Pressler (September 25, 1979), and Tennessee U.S. Senator Howard Baker (November 1, 1979).
Other last-to-file candidates have had some success during the primaries:
1976: Democrat Frank Church (March 18, 1976) won five primaries
1984: Democrat Jesse Jackson (November 3, 1983) won two states and 466 delegates
1988: Democrat Jesse Jackson (October 10, 1987) won nine states and over 1,200 delegates (2nd place)
1988: Republican Bob Dole (November 9, 1987) won five states
1992: Democrat Jerry Brown (October 21, 1991) won six states and 596 delegates (2nd place)
2000: Republican John McCain (September 27, 1999) won seven states and 275 delegates (2nd place)
Others, less so:
1972: Democrat Terry Sanford (March 8, 1972): no primary victories
1996: Republican Steve Forbes (September 22, 1995): won two states
2000: Democrat Bill Bradley (September 8, 1999): no primary victories
2004: Democrat Dennis Kucinich (October 13, 2003): no primary victories
2008: Democrat Bill Richardson (May 21, 2007): no primary victories
2012: Republican Rick Perry (August 13, 2011): no primary victories
2016: Democrat Jim Webb (July 2, 2015): no primary victories
2016: Republican Jim Gilmore (July 30, 2015): no primary victories
2020: Democrat Mike Bloomberg (November 24, 2019): won one territorial primary
Still several other (non-incumbent) nominees were relatively late entrants into their respective party's race: 
George H.W. Bush (October 12, 1987): sixth to announce among major candidates ahead of only Bob Dole (November 9)
Bill Clinton (October 3, 1991): sixth to announce ahead of only long-shot Eugene McCarthy (October 5) and Jerry Brown (October 21)
George W. Bush (June 12, 1999) ninth to announce ahead of Orrin Hatch (June 22), Alan Keyes (September 20), and John McCain (September 27)
John Kerry (September 2, 2003): sixth to announce ahead of John Edwards (September 16), Wesley Clark (September 17), and Carol Mosely Braun (September 22)
Barack Obama (February 10, 2007): eighth to announce ahead of only Bill Richardson (May 21)
John McCain (April 25, 2007): ninth to announce ahead of Jim Gilmore (April 26), Fred Thompson (September 6), and Alan Keyes (September 14)
Trump himself was the 12th Republican to announce of the 17 GOPers who comprised the 2016 field, doing so on June 16, 2015.
As such, it is difficult to say that a candidate like Florida Republican Ron DeSantis (pictured above) has missed his opportunity by waiting to file – as he patiently counts the weeks for the legislative session to end in May.
If a party's electorate is clamoring for more options, even late filers can get their opportunity and become the front runner. Whether such a candidate is prepared for such a spotlight should they become the front runner (e.g. Rick Perry in 2012) is another issue entirely.
Follow Smart Politics on Twitter.