Matt Rosendale and a History of Retread Montana US Senate Candidates
Losing U.S. Senate candidates have launched two-dozen subsequent campaigns for the office – all 24 failed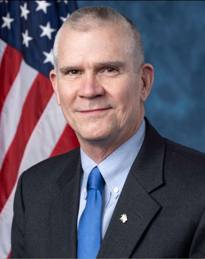 Montana 2nd CD U.S. Representative Matt Rosendale seemingly boosted his anti-establishment credentials last week when he was one of eight Republicans who voted to oust Kevin McCarthy from the speakership.
Rosendale has been eying a U.S. Senate campaign to take on three-term incumbent Jon Tester next November – a bid that has been complicated by the entrance into the race by transportation executive and former Navy Seal Tim Sheehy.
Sheehy has the support of many U.S. Senators along with Governor Greg Gianforte and Rosendale's fellow GOP congressional delegation members U.S. Senator Steve Daines and 1st CD U.S. Representative Ryan Zinke.
But Rosendale has the backing of dozens of state legislators and could well be the favorite in a primary race against Sheehy, despite the latter's establishment support.
Rosendale was a former State Senator and sitting Auditor when he launched his first U.S. Senate campaign in 2018.
That November saw Democrats gain more than 40 seats and flip the U.S. House and net seven governorships but the U.S. Senate map was Republican friendly and saw the GOP net two seats. Rosendale, however, failed to deliver Montana which Tester carried by 3.6 points.
Should Rosendale enter the race this fall as expected he would join a long list of failed Montana U.S. Senate candidates who try, try again and return to the ballot to no avail.
In fact, 16 Montanans have attempted two-dozen comeback U.S. Senate campaigns during the direct election era – all 24 have failed:
Republican Charles Pray (1916, 1922): Pray was a former Chouteau County prosecuting attorney and three-term At-Large U.S. Representative. He received his party's nomination in 1916 but lost to Senator Henry Myers by 7.7 points. In 1922, Pray placed third in a five-candidate GOP primary with 16.9 percent.
Republican-turned-Farmer-Laborite J.W. Anderson (1922, 1924): The Richland County reverend finished in fourth place in the 1922 GOP primary with 14.9 percent and won 4.3 percent as the 1924 Farmer-Labor nominee.
Republican Wellington Rankin (1922, 1924, 1934 special, 1942, 1948): The Helena attorney and sitting State Attorney General sought a U.S. Senate seat five times, winning the nomination on his fourth attempt in 1942 whereupon he was edged out by Senator James Murray by 0.7 points. Rankin was also runner-up in the Republican primary in 1922 (26.6 percent), 1924 (40.2 percent), 1934's special (33.5 percent), and 1948 (44.0 percent). He was the brother of U.S. Representative Jeannette Rankin and would serve as a State Supreme Court Associate Justice in between other failed attempts at federal and state offices.
Democrat James O'Connor (1922, 1934 special): O'Connor was an attorney from Livingston, former 6th Judicial District Court Judge, and former State Representative (and Speaker). He placed third out of four primary candidates with 16.5 percent in 1922's open seat race won by Burton Wheeler and second in 1934 with 23.1 percent behind James Murray in a six-candidate primary. O'Connor would later win five terms to the U.S. House from the state's 2nd CD.
Democrat Samuel Stewart (1928, 1936): The former two-term Governor won just 20.6 percent in a failed attempt to win the nomination against Senator Wheeler in 1928 and placed a distant third out of four primary candidates with 10.9 percent in 1936.
Republican O.H.P. Shelley (1930, 1934): A newspaper publisher from Red Lodge, Shelley finished a distant second in the GOP primaries of 1930 (33.1 percent) and 1934 (29.6 percent).
Republican L. Ray Carroll (1936, 1940): A State Senator from Roundup, Carroll was second in a competitive four-way GOP primary in 1936 with 24.5 percent and finished a distant second in 1940 with 31.6 percent.
Democrat Joseph Monaghan (1936, 1942, 1964): The two-term sitting 2nd CD U.S. Representative was a close runner-up in the 1936 Democratic primary with 40.3 percent against Senator James Murray and subsequently received 17.9 percent as an independent in the general election. Monaghan also lost challenges to Murray in 1942 and Senator Mike Mansfield in 1964 winning 37.5 and 14.5 percent respectively.
Democrat Ray Gulick (1954, 1976): Gulick was a farmer from Joplin who waited 22 years between his long-shot primary bids against Senator James Murray in 1954 (6.6 percent) and four-term 2nd CD U.S. Representative Doc Melcher in 1976 (11.5 percent).
Republican Bud Wallace (1970, 1972): A sporting good salesman from Missoula, Wallace won the 1970 GOP nomination without opposition but lost to Senator Mansfield by 21.1 points. Two years later, he was runner-up to State Senator Hank Hibbard with 30.6 percent in a four-candidate primary field.
Republican Larry Williams (1978, 1982): The Kalispell businessman and author was twice the GOP nominee for U.S. Senate losing to two-term 1st CD U.S. Representative Max Baucus by 11.4 points in 1978 and Senator Doc Melcher by 12.8 points in 1982.
Democrat-turned-Republican John Driscoll (1978, 1990, 2000, 2020): Driscoll was Speaker of the Montana House of Representatives when he launched his first of four U.S. Senate campaigns in 1978, placing third in the primary with 13.6 percent. Driscoll finished a distant second in his remaining primary bids receiving 12.8 percent against Senator Baucus in 1990, 33.8 percent against Brian Schweitzer in 2000, and 6.4 percent as a Republican against Senator Steve Daines in 2020.
Democrat-turned-Green-turned-Republican Bob Kelleher (1988, 2002, 2006, 2008): The Billings attorney is another party-switcher, first losing the Democratic primary of 1988 (25.5 percent), then the 2002 general election as the Green Party nominee (2.3 percent), and finally the Republican primary of 2006 (4.2 percent), and the 2008 general election against Senator Baucus (losing by 45.8 points as the GOP nominee).
Republican Jack McDonald (1996, 2002): A former State Senator and Representative from Helena, McDonald placed third in both the primaries of 1996 (13.0 percent) and 2002 (12.6 percent).
Republican Denny Rehberg (1996, 2012): Rehberg was the sitting Lieutenant Governor when he came 4.9 points shy of unseating Senator Baucus in 1996 and a sitting six-term At-Large U.S. Representative when he fell 3.7 points short of unseating Jon Tester in 2012.
Libertarian Stan Jones (2002, 2006): A Bozeman business consultant, Jones won 3.2 percent in the 2002 general election and made headlines in 2006 because the 2.6 percent he garnered was triple the 0.88-point victory margin of Jon Tester over GOP Senator Conrad Burns.
[It should be noted Doc Melcher made a comeback attempt six years after losing the 1988 general election to Conrad Burns but was second in the 1994 primary with 32.0 percent].
East Helena Republican builder and contractor Jeremy Mygland has also filed for the U.S. Senate race.
Follow Smart Politics on X/Twitter.