Republicans Seek Rare Back-to-Back US Senate Wins in Three States in 2024
GOP wins in Montana, West Virginia, or Wisconsin would give the party rare wins in two consecutive elections to the nation's upper legislative chamber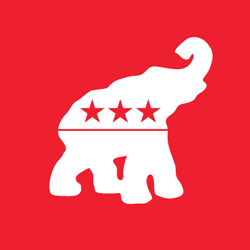 Republicans are salivating at the number of potential U.S. Senate pick-up opportunities on the ballot in 2024, with seats held by Joe Manchin in West Virginia and Jon Tester in Montana being two of the biggest targets.
Republican victories in either of these two states would be novel in at least one respect.
For starters, Montana is one of just two states – along with Hawaii – where the GOP has never won back-to-back U.S. Senate elections during the direct election era.
The Montana GOP has only had five previous opportunities, following their victories during the Elections of 1946 (Zales Ecton), 1988 (Conrad Burns), 1994 (Burns), 2000 (Burns), and 2014 (Steve Daines).
The party came close twice.
In 1996, three-term Senator Max Baucus defeated Lieutenant Governor Denny Rehberg by 4.9 points and in 2018, Tester won a third term against Auditor Matt Rosendale by 3.6 points.
Montana Democrats cruised to double-digit victories during the other three cycles in 1948, 1990, and 2002.
Meanwhile, Republicans have gone the longest between back-to-back U.S. Senate victories in West Virginia, last doing so nearly 100 years ago.
In 1924, Clarksburg attorney Guy Goff won an open seat race against former Democratic U.S. Senator William Chilton by 3.2 points. Four years later, former Governor Henry Hatfield unseated Democratic incumbent Matthew Neely by 1.5 points, riding a national GOP wave that November.
The party has had just three subsequent opportunities following victories by Charleston attorney W. Chapman Revercomb (general) and former U.S. Representative Hugh Shott (special) in 1942, Revercomb again in 1956 (special), and U.S. Representative Shelley Moore Capito in 2014.
But former State Senator Tom Sweeney fell 0.7 points shy of unseating Democratic incumbent Harley Kilgore in 1946, appointed U.S. Senator John Hoblitzell and Senator Revercomb each lost their 1958 bids by double digits, and State Attorney General Patrick Morrissey lost to Senator Manchin by 3.3 points in 2018.
One other prized seat Republicans would like to flip in 2024 but have had difficulty recruiting a top-tier candidate is in Wisconsin (Tammy Baldwin), where the party has not won back-to-back elections in nearly 70 years.
In 1952, Joseph McCarthy won his second term in the chamber with an 8.7-point win against former State Attorney General Thomas Fairchild.
Four years later, Alexander Wiley cruised to the last of his four terms with a 17.4-point victory against State Senator (and future long-serving Milwaukee Mayor) Henry Maier.
Republicans have also waited several decades between back-to-back U.S. Senate wins in Rhode Island (1928 and 1930), Massachusetts (1946 and 1948), Michigan (1948 and 1952), New Jersey (1952 and 1954), and Connecticut (1952 and 1956).
Democrats have never won back-to-back direct elections in Idaho, Kansas, and Vermont.
Follow Smart Politics on X/Twitter.