Georgia Democrats Eye US Senate Electoral Rarity
Only two times in U.S. Senate history have both incumbents from the same state been unseated in the same cycle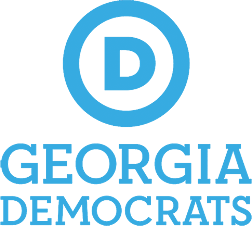 Smart Politics has previously written about the nearly five-dozen cases in which both U.S. Senate seats in a single state have simultaneously been on the ballot in the direct election era.
Prior to the 2020 cycle, there have been 56 instances in which a state hosted U.S. Senate elections for each of its seats, with nominees being elected from two different parties just eight times – and not once over the last half-century.
Since 1913, Democrats have won both seats 24 times, Republicans won both 24 times, and the two parties split eight times.
The last instance of a state splitting its vote for its two U.S. Senate seats on the same ballot took place in South Carolina 54 years ago.
In November 1966, the Palmetto State reelected Democrat-turned-Republican Strom Thurmond while former Democratic Governor Fritz Hollings won the special election triggered by the death of Democrat Olin Johnston in April 1965.
Hollings narrowly defeated Democratic-turned-Republican State Senator Marshall Parker by 2.7 points while Thurmond – himself running for the first time as a GOPer – easily beat State Senator Bradley Morrah by 24.4 points.
Smart Politics recently highlighted the relative rarity of states being represented in the chamber by members of more than one party, and how the 117th Congress will have a record low for such state delegations.
Democrats, of course, aren't looking for a split in Georgia but rather to take control of the U.S. Senate by sweeping both runoff races on January 5th against incumbents David Perdue and Kelly Loeffler.
However, during the 56 cases in which both U.S. Senate seats have been on the ballot, there have been only five instances in which partisan control of both seats changed hands.
And in only two cycles in history have two U.S. Senators from the same state been defeated in the same cycle.
The last time a challenging party unseated two incumbents was in West Virginia in 1958.
In the general election, Democratic U.S. Representative Robert Byrd handily defeated Senator W. Chapman Revercomb by 18.4 points while former U.S. Representative Jennings Randolph beat appointed Senator John Hoblitzell by 18.7 points in the special.
The only other instance in which two U.S. Senators were defeated occurred in Indiana in 1916.
In that cycle, two Republican challengers narrowly ousted two first-term Democratic incumbents: former RNC Chair Harry New over John Kern by 1.6 points in the general and former U.S. Representative James Watson over appointed Senator Thomas Taggart by 1.4 points in the special.
The three other cases in which the challenging party picked off both seats involved one incumbent and one open seat:
Kentucky (1956): Former Republican U.S. Representative Thruston Morton by 0.7 points over Senator Earle Clements in the general and former GOP U.S. Senator John Cooper by 6.5 points over former Governor Lawrence Wetherby in the special
Minnesota (1978): Republican businessman Rudy Boschwitz by 16.2 points over 'self-appointed' Senator Wendy Anderson in the general and Republican attorney Dave Durenberger by 26.9 points over frequent sports franchise owner Bob Short in the special.
Tennessee (1994): Republican physician Bill Frist by 14.3 points over U.S. Senator James Sasser in the general and actor Fred Thompson by 21.8 points over U.S. Representative Jim Cooper in the special.
In total, Democrats have flipped both seats in one out of 17 opportunities while Republicans have done so in four out of 24 such opportunities.
Since the GOP flipped both of Tennessee's U.S. Senate seats in 1994, none of the 16 seats have changed partisan control across the eight instances both seats were on the ballot in the same cycle:
Kansas (1996): elected Republicans Sam Brownback (special) and Pat Roberts
Mississippi (2008): elected Republicans Roger Wicker (special) and Thad Cochran
Wyoming (2008): elected Republicans John Barrasso (special) and Mike Enzi
New York (2010): elected Democrats Kirsten Gillibrand (special) and Chuck Schumer
Oklahoma (2014): elected Republicans James Lankford (special) and Jim Inhofe
South Carolina (2014): elected Republicans Tim Scott (special) and Lindsey Graham
Minnesota (2018): elected DFLers Tina Smith (special) and Amy Klobuchar
Mississippi (2018): elected Republicans Cindy Hyde-Smith (special) and Roger Wicker
Only two of those 16 races were decided by single digits – both in Mississippi: Wicker's 9.9-point win against former Governor Ronnie Musgrove in 2018 and Hyde-Smith's 7.3-point win against former U.S. Representative Mike Espy in 2018.
Follow Smart Politics on Twitter.