Vermont: Where Incumbents Are (Nearly) Golden
The state holds the largest current incumbent winning streaks in the nation for both governor and U.S. Senator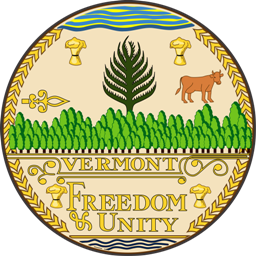 Three-term Vermont Republican Phil Scott is one of just a few sitting governors who is eligible to run for reelection in 2022 but has not yet announced his plans.
Few prognosticators doubt, however, that the nation's most popular governor (flirting with an 80 percent statewide job approval rating) would cruise to a fourth term should he choose to launch another campaign for the state's highest political office.
Vermont, which does not have term limits, has long demonstrated a strong tendency to stick with their governors for as long as they wish to remain in office.
In fact, Vermont governors have successfully run for reelection in 21 consecutive attempts – the largest streak by far in the nation.
The most recent governor to fail at the ballot box in the state was first term Republican Ray Keyser in 1962.
Keyser was famously defeated by Democratic state Representative Phillip Hoff by 1,315 votes marking the first time the GOP had lost the governorship since the formation of the Republican Party in 1854.
Since Keyser's defeat, Vermont governors have successfully held the office in 21 straight attempts – including 19 of these reelection victories by double-digit margins. [The exceptions: Democrats Madeleine Kunin and Peter Shumlin had 8.8-point and 1.3-point pluralities at the ballot box in 1986 and 2014 respectively; each subsequently won the necessary majority of votes in the legislature to win another term].
In a distant second behind Vermont is Connecticut where governors have won their last 10 reelection bids followed by Arizona (nine in a row), Arkansas (eight), Idaho (seven), and Wyoming (seven).
It should be noted that Vermont does not have the longest streak as governors have not lost reelection bids in Tennessee since 1952 (when Democrat Gordon Browning lost the primary to attorney Frank Clement) and Connecticut in 1954 (Republican John Lodge lost to former U.S. Representative Abraham Ribicoff).
However, Tennessee Governors were ineligible to run for a second consecutive four-year term for a period during the mid-1950s to mid-1970s and thus incumbents in that state currently only have a winning streak of six in a row.
Wyoming governors have also not lost a reelection bid in seven attempts since 1962 when elevated Democrat Jack Gage was defeated by former state Senator Clifford Hanson.
Over the last 100 years, Vermont leads the nation with gubernatorial incumbents winning in 28 of 30 attempts, or 93.3 percent of the time.
Additionally, Vermont holds the longest and largest streaks in the nation with its U.S. Senators claiming victory during each of their last 26 bids for another term dating back nearly a century.
Appointed Republican Frank Patridge lost the GOP nomination in a special primary in 1931 to University of Vermont Trustee Warren Austin. [The state with the second longest streak is Mississippi; in 1942 Democrat Wall Doxey lost his party's nomination to former U.S. Senator James Eastland).
Vermont voters have also reelected the last:
20 incumbents for Attorney General since first-term Republican Kimberly Cheney's loss in 1974 to Windham County State's Attorney Jerome Diamond
19 incumbent Treasurers since three-term Republican Frank Davis was defeated by attorney Stella Hackel Sims in 1974
14 incumbent U.S. Representatives since Republican Peter Smith fell to independent Bernie Sanders in 1990 (with 26 of 27 incumbents victorious since 1962)
13 incumbent Lieutenant Governors since first-term Republican T. Garry Buckley lost the GOP primary to education administrator Peter Smith in 1978
10 incumbent Secretaries of State since two-term Republican Jim Milne lost to attorney Deb Markowitz in 1998
Six incumbent Auditors since two-term Democrat Elizabeth Ready was defeated by investment executive Randy Brock in 2004
Vermont holds its primary this midterm cycle on August 9, 2022 with a filing deadline for governor of May 26th. The state is currently in a holding pattern waiting for Governor Scott's reelection decision. Senator Patrick Leahy, of course, is retiring from his seat.
Follow Smart Politics on Twitter.