Kentucky Republicans Poised for Record Gubernatorial Primary Field
Twice as many candidates have already filed as the number of contenders in the most congested Kentucky GOP gubernatorial primary in party history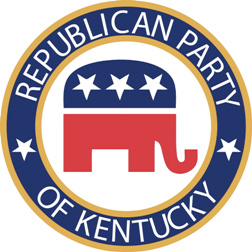 After losing a net two gubernatorial seats in the 2022 midterms, Republicans are optimistic about their chances of gaining two back next year when term-limited Democrat John Bel Edwards' seat opens up in Louisiana and Kentucky Governor Andy Beshear awaits the winner of what will likely be a record number of GOP hopefuls in the deep red state.
A dozen Republicans in Kentucky have already filed in advance of the January 6th deadline for the May 16th primary.
High profile candidates in the race include three sitting state executive officers – Auditor Mike Harmon, Attorney General Daniel Cameron, and Commissioner of Agriculture Ryan Quarles – who each won their respective races by double-digit margins in 2019.
Other notables are former Ambassador to the United Nations and Canada Kelly Craft, state Representative Savannah Maddox, and Somerset Mayor Alan Keck.
Even if a handful of candidates drop out of the running for the Republican nomination, the GOP primary will still have a record number of contenders on the ballot next May.
Of the 25 primaries for the office conducted since Kentucky's primary law was first passed in 1912, in only one cycle have more than four Republicans participated in the primary.
[Note: After the enactment of the 1912 primary law two primary elections were held in 1915 and 1919. However, 1920 legislation made the primary optional for state offices. The GOP selected their nominees via convention in 1923 (former Attorney General Charles Dawson) and 1931 (Louisville Mayor William Harrison) and via primary in 1927 (Judge Flem Sampson). The direct primary law was passed again in 1935].
The current record of six GOP gubernatorial candidates in a primary took place in 1983 when State Senator and former baseball star Jim Bunning recorded nearly three-quarters of the vote against five lesser-known hopefuls.
Four Republicans sought their party's nomination in nine other cycles: 1939, 1971, 1975, 1979, 1987, 1995, 2003, 2015, and 2019.
With less than three weeks before the filing deadline, one lingering question is whether former Governor Matt Bevin will jump into the race and seek a rematch against Beshear. [And, if so, how much of the field will drop out if he does].
Bevin's initial nomination victory in 2015 was notable for being the most narrowly decided gubernatorial primary in Kentucky history, beating Agriculture Commissioner James Comer by 0.04 points, or 83 votes.
Bevin was also nominated that cycle with a party-low 32.9 percent – one of three Republican primaries for governor in which the nominee did not receive a majority of the vote (along with State Representative John Harper in 1987 (41.4 percent) and State Senator David Williams in 2011 (48.2 percent)).
The record number of gubernatorial primary candidates in the state by either party is 10 – set in 1967 when former Highway Commissioner Henry Ward defeated former Governor Happy Chandler, Lieutenant Governor Harry Waterfield, and seven other Democratic candidates.
While Governor Beshear won't have a clear path to the Democratic nomination in 2023, he is unlikely to have a close contest from his challengers Peppy Martin (the 1999 Republican nominee for the office) and 2015 and 2019 candidate Geoff Young.
Follow Smart Politics on Twitter.