A Review of State Executive Partisan Outliers
One party controls every elected executive office in all but 14 states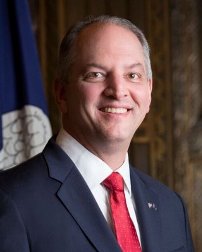 The theme of red states getting redder and blue states getting bluer has been a constant refrain in U.S. politics in recent years.
Over the last year, Smart Politics documented the rise of single-party state congressional delegations, how major parties currently have record U.S. Senate winning streaks in two-dozen states, how two-thirds of states have governors and U.S. Senators from the same political party, and how the 117th Congress has the fewest split U.S. Senate delegations in history.
Four years ago this month, Smart Politics highlighted the half-dozen states in which a lone Democrat or Republican held directly elected statewide executive office, with all other such offices held by the other major party. [Note: A small number of states were excluded from analysis as they fill only one executive partisan office via direct election (governor) – Maine, New Hampshire, and Tennessee].
At the time of that report, 18 states had at least one member from each major party in a directly elected executive office.
That number has dropped to 14 states today: Arizona, Florida, Iowa, Kansas, Kentucky, Louisiana, Maryland, Massachusetts, Missouri, Nevada, North Carolina, Pennsylvania, Vermont, and Washington.
And one major party just holds a single executive office in six of these states:
Florida: Democratic Commissioner of Agriculture and Consumer Services Nikki Fried
Louisiana: Democratic Governor John Bel Edwards (pictured at top)
Missouri: Democratic Auditor Nicole Galloway
Nevada: Republican Secretary of State Barbara Cegavske
Vermont: Republican Governor Phil Scott
Washington: Republican Secretary of State Kim Wyman
Edwards, Galloway, and Scott are the three holdovers from this list in 2017.
As for the others, Mississippi Attorney General Jim Hood lost his gubernatorial bid in 2019 and Oregon Republican Secretary of State Dennis Richardson died in office in February 2019 (Democrats picked up the latter seat in 2020 for a clean sweep).
Meanwhile, long-serving Wisconsin Democratic Secretary of State Doug La Follette was part of an executive office sweep by his party in 2018.
Fried is running for governor in 2022, Galloway is retiring from elected office in 2022, and Bel Edwards is term limited in 2023, so this list may shrink in the coming year.
Democrats currently hold all directly elected executive offices in 15 states (excluding Maine) – up from eight states four years ago: California, Colorado, Connecticut, Delaware, Hawaii, Illinois, Michigan, Minnesota, New Jersey, New Mexico, New York, Oregon, Rhode Island, Virginia, and Wisconsin.
Republicans hold all such offices in 18 states (excluding New Hampshire and Tennessee) – down from 20 states in 2017: Alabama, Alaska, Arkansas, Georgia, Idaho, Indiana, Mississippi, Montana, Nebraska, North Dakota, Ohio, Oklahoma, South Carolina, South Dakota, Texas, Utah, West Virginia, and Wyoming.
The GOP now controls 59.9 percent of the nearly 300 state executive offices across the nation – falling from 68.9 percent from four years prior.
Follow Smart Politics on Twitter.